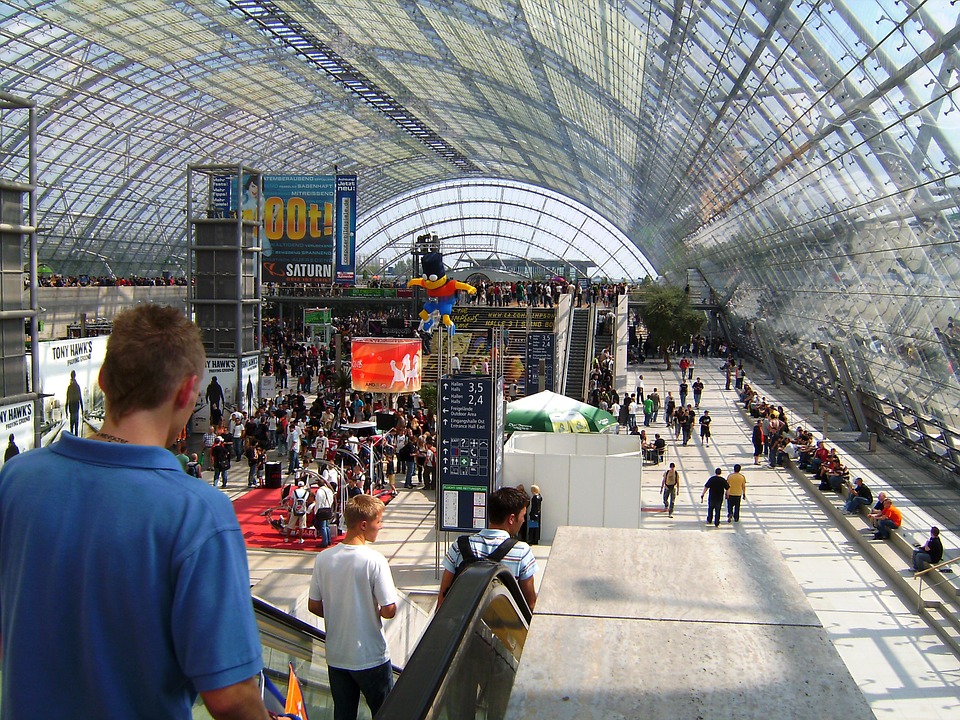 ExpoMarketing is a design and fabrication house that has 25 years of existence, having been founded in 1991 by a group of women. This success was preceded by a notable gap that existed among companies that desire to market their goods and services on international platforms. There was limited expertise on how to display your products on an exhibition floor. ExpoMarketing has been offering unmatchable trade show displays and booth options that are indeed spectacular, communicative and generally well mapped out.
The use of booths or display counters during international business trade fairs has cropped up as the trendy way to reach out to your customers and prospects. ExpoMarketing has been able to provide timely solutions to their clients; ensuring that they are appropriately branded and captivating displays in place. In a nutshell, ExpoMarketing helps companies bring out a detailed, professional and informative first impression to their clients; they are intrigued and curious to find out more about your company (its products, services, and operations). This fundamentally lays the relevance of ExpoMarketing as it helps create a link between companies and their customers.
The ExpoMarketing team is, therefore, a trusted partner in your marketing antics. Their unique, yet all rounded approach in trade show exhibits is undoubtedly the most notable thing that has led to their success. Besides, the company offers varied and customized trade show booth plans at any budget. Below are some of the reasons why it's prudent to work with ExpoMarketing:
Customer service
ExpoMarketing accords its customers personal attention, which helps in making a detailed list of what the client wants. The company then merges even the wildest imaginations and works to make it a reality. There experience puts them in a suitable position to offer sound counsel, advice, and opinions on the best and result-yielding booth designs.
When it comes to logistics, the team at ExpoMarketing is very organized. The value accorded to their customers that comes with a guaranteed delivery makes ExpoMarketing the smarter exhibition solutions provider.
Branding
One key thing companies are keen on is their brand. What does the market think of them? Are their goods superior? Do they have customer loyalty and retention following an incorruptible image sent out to the market?
ExpoMarketing has artistically managed to pull amazing booth and display designs that spell out what a client does along with their product lines.
Diversity
ExpoMarketing, a fabrication and design house is power packed with significant innovations and creative designs that not only carry the alluring aesthetics but also generate traffic. ExpoMarketing has been able to make varied booths for every client. Their portfolio products range from double deck exhibits, island exhibits, inline exhibits to portable displays. Even so, they also make custom-built exhibits working closely within their clients' budget to maximize utility. Better still, ExpoMarketing allows their clients to either purchase or rent a booth.