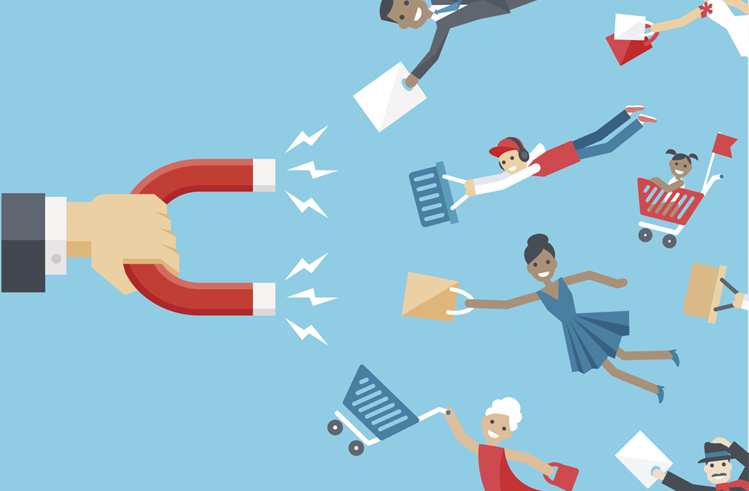 In the digital age it can seem daunting to find and engage with your ideal target audience for businesses but it doesn't have to be. In fact, the digital age has created an enormous amount of platforms on which businesses from young startups all the way to multinational conglomerates can interact with and engage their clientele in real time. This has proven beneficial to almost every business who has a social media account, and those without don't seem to do as well as those with. In our era of instant gratification, customers want to have access now, without having to resort to phone calls and this shows in customer satisfaction surveys as well as the level of repeat customers who are able to interact with businesses in real time via social media or other digital avenues.
But how can you best go about making sure your customers are heard digitally? What goes into creating the best digital space for your clients to contact you? How else can you get connected with clients? Here is a roundup of some great tips to help your company become tops in customer care and contact.
Social Media Prowess
It's no surprise that sometimes free publicity comes in the form of having some serious social media prowess. Ever see those posts that go viral from a company's social media department replying with some serious quirk to queries, questions and comments from customers? Employing the right social media manager to handle all your platforms is a great way to create buzz around your brand and to grab the attention of other people who may just be passing by the post online. Seeing how your company reacts to sometimes contentious messages will help build brand stability and a loyal customer base – and hey, if there's some humour in the posts to help people laugh as well, all the better!
InstaFamous
For those not familiar with Instagram, the term InstaFamous might seem like you're referring to gaining fame immediately but nothing is further from the truth. Instagram is a great platform that allows users to showcase products, events, and general "behind the scenes" snapshots of business in action. Many celebrities prefer Instagram due to its streamlined no fuss, no muss look compared to sometimes clunky and over-developed Facebook. In this sense it's great for businesses – particularly those with physical products – to have an Instagram page to connect with clients easily. 
The Best Platforms
The most ideal platforms for any business of any size include having a commercial Facebook page, an Instagram (even if you sell flooring, piping and more you'd be surprised at how many follows a page of this type can get!), and a Twitter. Almost all businesses possess all three of these as a way to connect with customers and would be customers across a variety of channels and in a variety of ways. With Facebook being a more involved/detailed version of Instagram and Twitter, Instagram is more visual and Twitter is for short, snappy bits of information or replies. Each has their place and is valuable to any company hoping to have a fantastic rate of customer and client engagement. You can have a look at how companies like MPPGlobal.com can help you attract and retain customers through clever management of all your platforms alongside brilliant advertising.
So if this sounds like something your company could benefit from, get ready to open the floodgates of customers who want to try your products! Enjoy!