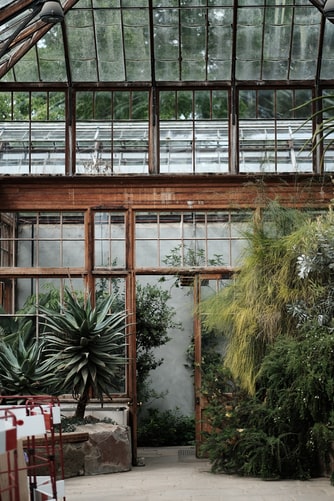 Homelife is changing, and here in the US, massive changes happen very quickly.
Five years ago, the biggest change to our home lives was that of multi-generational living, with young adults living at home for much longer due to rising living costs and rising house prices not being matched by rising wages.
These days, the biggest change we're facing is the new work-from-home generation and the temporary educating from home situation that many parents find themselves in.
Multi-use is the Future
With this in mind, it's clear that the future of our home lives is based on making as many things multi-use as possible and making sure everyone has as mu h space as they possibly can have, within the constraints of our home's space.
Here are five ways to create the multi-use home of the future to suit everyone without breaking the bank.
A Self Contained Garden Room
Hands down, one of the biggest changes you can make to upgrade your home it to install a self-contained garden room on your property.
This room can be a godsend for home-working, home educating, or even just a great place to have as a spare bedroom.
Adding plumbing in the garden room for a wetroom will allow it to be even more flexible. A simple Google search for "best plumbers near me" will bring up experts who will be able to tell you if this is possible on your property.
Multi-Use Furniture
A chair that covers into a spare bed, a painting that opens out into a table, and a coffee table that doubles up as storage. What do all of these pieces of furniture have in common? They're multi-use!
Having multi-use furniture means you can change the usage of the room easily. You can have a spare room and a study all in one, without having to give up either!
Convert Your Attic
If you have a big enough attic space, you might want to consider converting it to help create more space in your home.
Attics make good spare rooms, but they make really good office or study spaces, even playrooms if it's easy for the kids to get up there!
Converting your attic can also add value to your home if you're thinking of selling; it's a win-win situation!
Add-In Electrical Points
If there's one thing that the modern family really needs, it's more electricity points, and this is something that your family will really thank you for.
If you're going to be upgrading your electrical outlets, consider adding in USB A or USB C points to your outlets to make them really flexible for all kinds of appliances.
Invest in Renewable Energy
As we've seen this year, weather can be unpredictable, and it can be dangerous too when it knocks out power lines.
Investing in renewable sources today, such as solar panels and wind turbines, could help your family to survive if there's another long power outage. Even a backup generator would be a good idea in the depths of winter.