For so many of us, lighting is an afterthought in our interiors as it is considered predominantly from the utilitarian perspective, rather than something that adds aesthetic value. The Artichoke Lamp designed by Poul Henningson 1958 is an everlasting beauty that you won't be able to overlook. It's a one of a kind structure that was originally meant for a restaurant but penetrated the domestic marketplace due to its unparalleled good looks. When you place it just right, it can become the unsung element that brings your design standard to an elite, upgraded level. We've constructed a compressive guide that will provide you with all the examples and information you need to light  up your life:
1. An Ivory Retreat: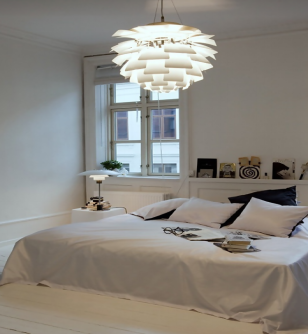 Normally, homeowners wouldn't consider the Artichoke Lamp a logical addition to a bedroom area. However, when you place it within a whitewashed color scheme you'll get decor filled with paramount appeared spaciousness and light. In addition, the white or neutral-toned light suspension dangling over similar floorboards and beddings exude a tranquility of soft neutrals. There's an angelic aura to the soft brides and ivory that prove to be a sure-fire tactic for crafting a sophisticated end result. By installing the lamp you break the boring and predictable theme of the space. Furthermore, a useful interior design tip is to liven up monochromatic decor by experimenting with an intriguing device like this to create s visual contrast. The reflective surfaces of this lamp complement the soft linens and reproduce an elegant, wholesome outcome that'll entice you into diving into bed all day.
2. A serene library: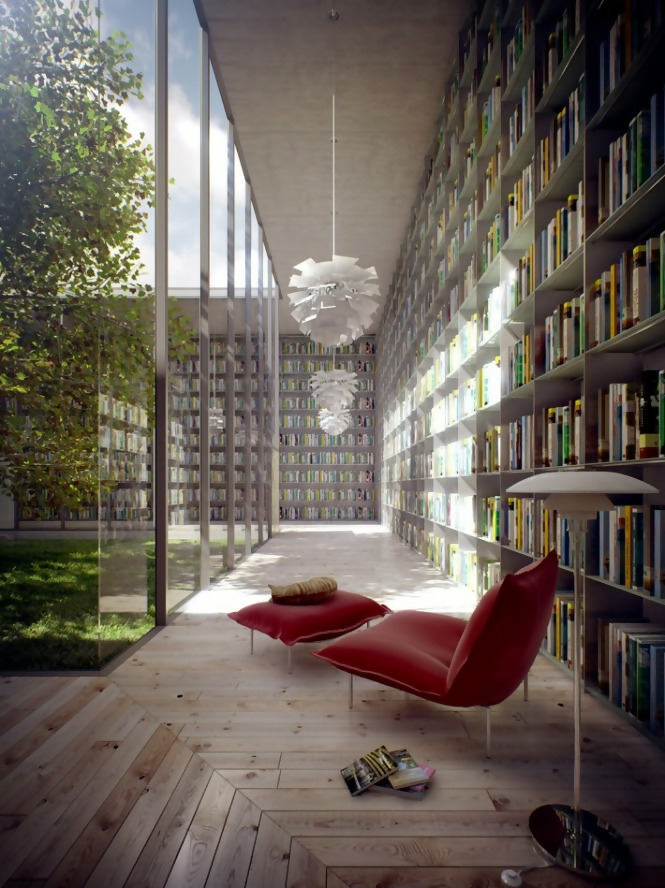 Homedesigning
Sunlight is the most natural light source there is. It's mentally stimulating and absolutely free.
3. A deluxe upgrade to traditional dining rooms: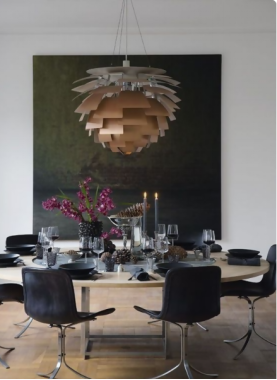 Contemporarylighting
Create a focal point. create a strong presence and a sense of symmetry in the living room
4. A well-trimmed home office: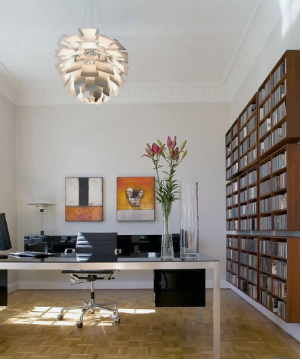 Blesslight
Try to Mirror your living room from an architectural point of view. This may include fireplaces which help create a balanced look that is both stylish and professional.
5. A truly classic living room order with a designer edge: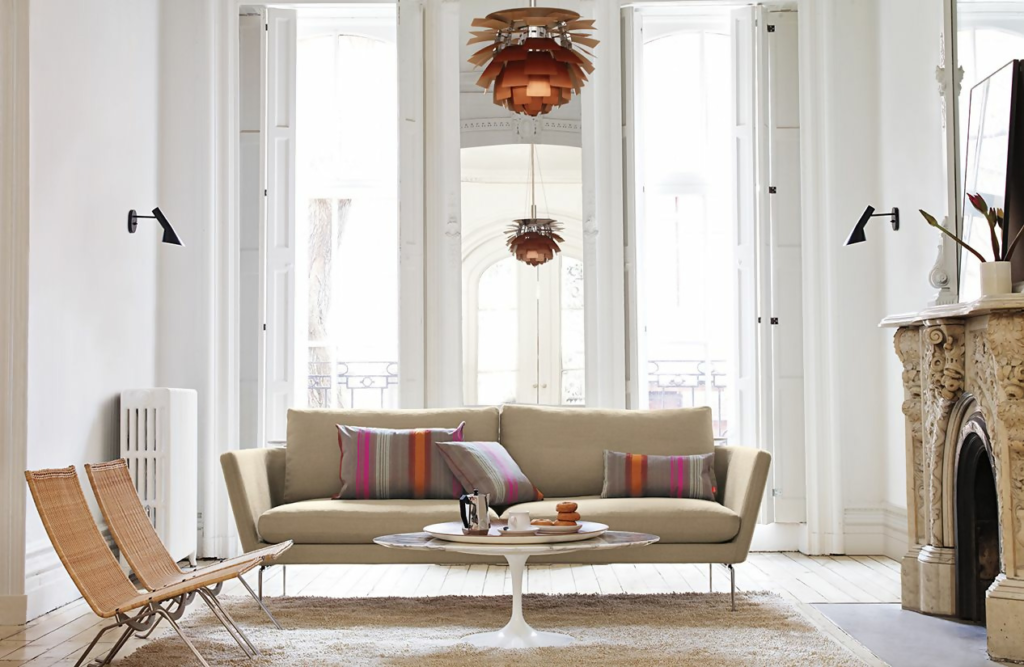 Dwr
Remember that every room and house possesses its own individuality. There may be a few general guidelines, however, most times, your room's lighting may need a personal touch. Take this guide as a starting point for using the artichoke lamp, it helps make a room inviting by ensuring a halo of light to contrast with the shadows. Not only that, but it tends to be crucial for a room's style as well as practicality.
Whether you're in the mood for something fun or something subtle, there are many ideas to take inspiration from. Our top ideas can help you indulge in something tasteful for your house.