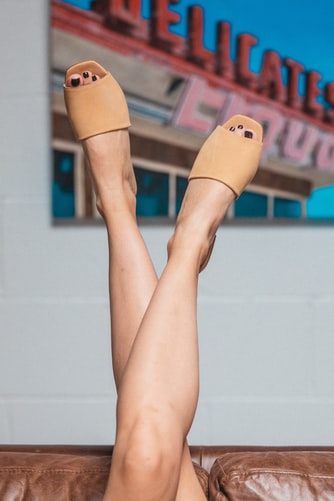 Is there anything worse than waking up after shave-day only to find that your legs are already stubbly? We think not.
When it gets to the summertime, keeping up with hair removal can be annoying and difficult – especially for those planning to wear shorts and skirts. And, if you're heading on vacation, it can be even more annoying having to keep up with shaving before laying by the pool.
Well, to help you get silky soft legs for longer, we're sharing 5 tips to get you started.
Exfoliate
We're all used to exfoliating our faces, or using a light body scrub, but exfoliation is particularly important for silky legs. Using an exfoliating scrub, or glove, can help remove all the dead skin cells that build up on the legs.
You should aim to exfoliate before shaving or waxing, so that the new skin can shine through as soon as you've combatted the hair sitch.
Invest
If you really want those silky soft legs to last as long as possible, it's worth investing. Laser hair removal Oxford has huge success rates and while it's not cheap, it's very effective. It's perfect for anyone that doesn't want to deal with the upkeep of hair removal, and a great little preparation treatment for your holiday. Laser hair removal can be pretty painful (sometimes), but booking in for regular waxes is another alternative.
Shave properly
Rather than grabbing the razor and giving your legs a quick top up, it's recommended that you do it properly, every time. Soak your legs for around 2 to 3 minutes prior to shaving to soften the hair follicles and always, always, always use shaving cream. Dry shaving is not the solution – even if you're stuck for time!
Don't forget to moisturize
A decent moisturizer is the difference between soft, glowing and dull, dry skin. There are a huge number of fragranced body lotions, but these are just not as deeply moisturizing as all natural options. Cocoa butters are particularly great for leaving legs feeling super hydrated without grease. They also lighten scars and stretch marks – so hitting two birds with one stone!
Remember to moisturize all over, but also focus around the knees, where skin can become drier, faster.
Luke warm showers
As much as a good steaming hot shower feels, the heat can really dry out your skin – especially if it's already hot outside. Lukewarm showers, though not as fun, are much better for hydrating and cleansing your legs.
If you also want to add a little color to your pastey pins, there's always the option to use a little fake tan or a buildup moisturizer. Make sure that the tan you choose to use is hydrating, so that you don't ruin any of the hard work you've put into getting silky smooth legs! Adding tan is a much better way to get a little color to your legs, as sun tanning or sun beds can seriously dry out and damage the skin.
So, with the correct shaving, or a little help from the professionals, you'll be walking all around town getting people to stroke your silky legs! (We've all done it.)