You enjoy cooking and you do it well, which means you need your pots and pans. But, do you really need all of them? No matter how big your kitchen is, clutter is neither practical nor attractive. So, here are the essential pots and pans you'll need in your kitchen, no matter what you decide to cook.
A non-stick skillet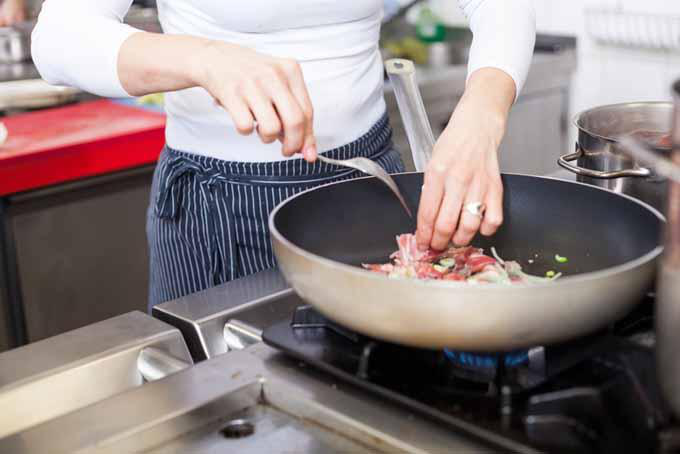 This is a very useful piece of cookware, one that will come in handy if you're making scrambled eggs or pancakes for breakfast since they won't stick to the pan in the middle of cooking. You want to flip those pancakes like a pro, without having to scrape them off the pan surface, and this is the perfect dish for that. Be careful, though, since these skillets usually come with plastic handles, so they can't be put inside the oven. Plus, they should never be overheated, since the non-stick layer might melt and vaporize, which isn't good for your health. As far as the size is concerned, anything from 20 to 28 cm will cover all your basic needs, including making breakfast for the family.
A saucepan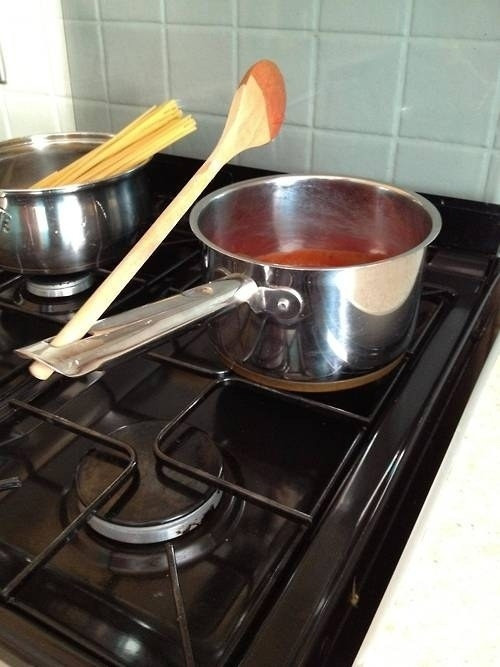 Whether you're making a big batch of vegetable soup, or you're craving for some stew, a 20 cm saucepan can become your best friend. A saucepan this size can hold nearly 4 litres of water, which also makes it perfect for boiling pasta, since it needs some space to move while being cooked. And since you'll probably be filling it with water, you don't want your saucepan to be too heavy for you to move it when it's full. Therefore, opt for an anodized aluminium saucepan with a lid and firm, good-shaped handles, so that you can move it around without burning your fingers or hurting yourself in any other way.
A sauté pan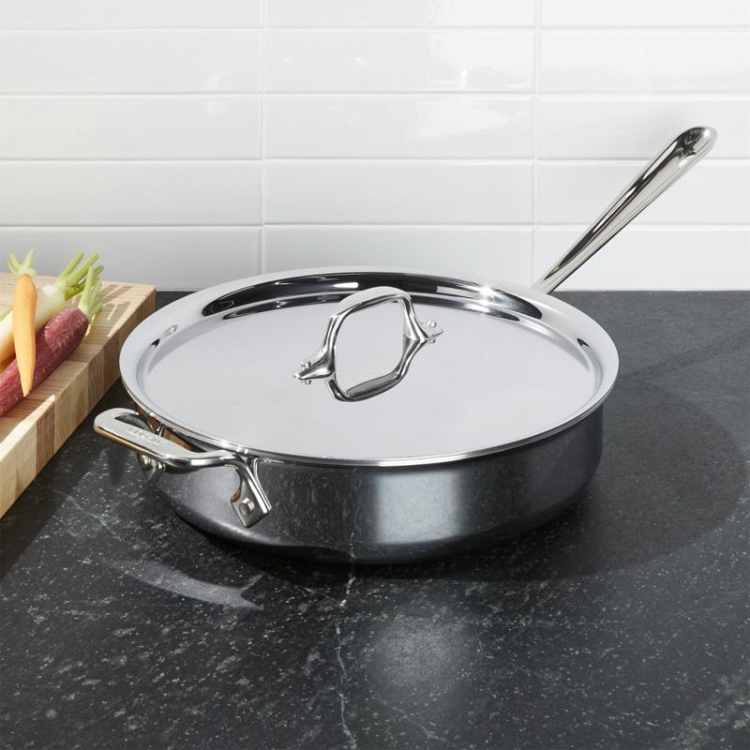 If you want to sear your meat, chicken or fish properly, you'll need a nice-sized sauté pan, preferably with a lid. This is a very functional piece of cookware, one that you'll be able to use for many different types of meat. You can buy a stainless steel one, but you'll probably be better off getting the one with a hard anodized surface, which is twice as hard as stainless steel. They are perfect for risottos, vegetable dishes and pasta with various sauces, but they can also be used for deep-frying. If you choose a high-quality Anolon sauté pan, which has riveted handles with silicone inserts for your convenience, you can use it on any cooking surface, including the oven. Sauté pans have straight sides, making their surface area bigger, so opt for a 30 cm one, so that you can make one-pot meals for the whole family.
A grill pan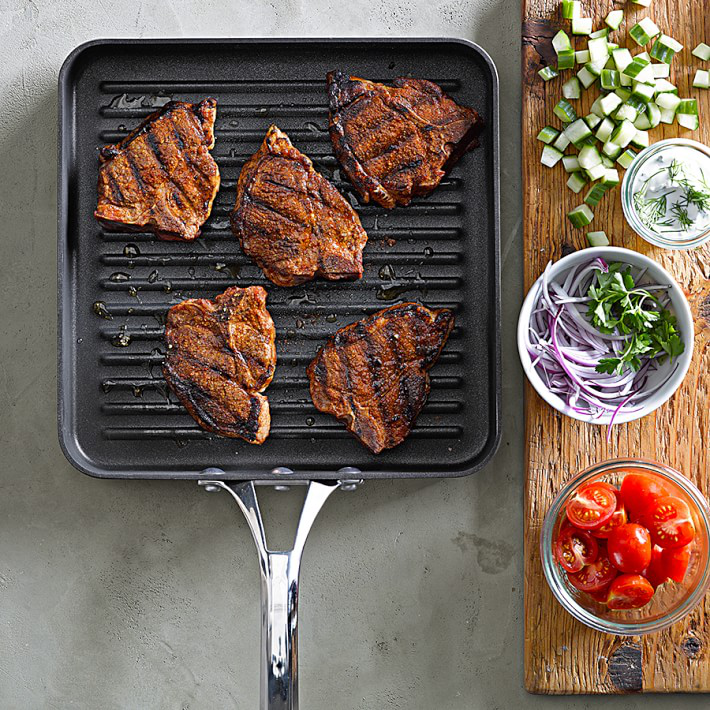 Grill pans are perfect for when you feel like barbecue on a rainy day, or you simply want only one or two portions of grilled meat or vegetables. Their fantastic ridges will allow the excess fat to flow off your meat while leaving those amazing and crusty dark dents on your food. The good thing is that they heat evenly and are usually heavy. They're generally square-shaped and the size you'll want will be somewhere between 25 and 30 cm. As mentioned above, other than grilling your meat, you can also grill your peppers, onion rings, zucchini or any other type of vegetables. Also, you can use it to make grilled cheese sandwiches or even pancakes.
A sheet pan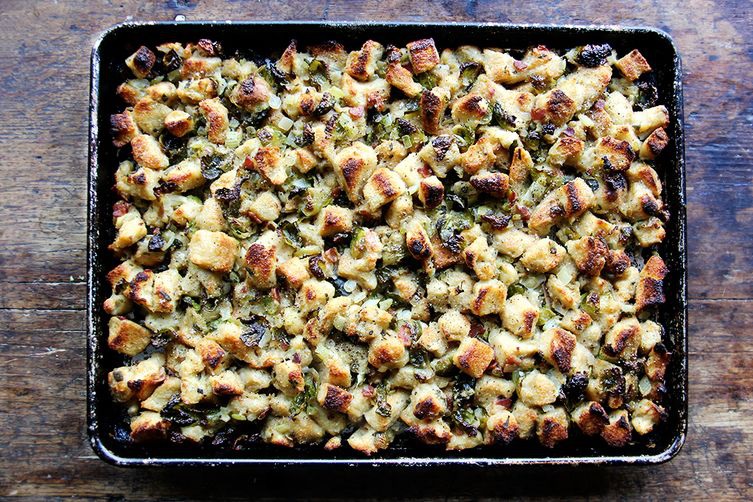 With all this cooking, we mustn't forget baking, either. Having a sheet pan among your cookware is a great thing, but unless you have an extra-large home oven, you'll probably have to settle for a half sheet pan. It's still a standard size pan, so you'll have no problems buying pre-cut baking sheets for them. They can be used for all sorts of flat cookies, various pastries, but also pizza. Since they have a rimmed edge, which is good for keeping everything from spilling from the pan, you can easily use it for granola, roasted vegetables, or even certain pieces of meat, like chicken thighs. If you don't have a bread-maker, you can bake your bread or bread rolls using your sheet pan. They're easy to maintain and store, so there are no downsides to owning them.
Maintaining order and decluttering the kitchen is something everybody wants, so don't waste precious kitchen space on unnecessary items. Rationalize your space and money by only buying what you really need and what you will use frequently. The best kitchenware is the one that can be used for a variety of meals while being easy to clean and store, which makes our list a great guideline for all those who want to be able to cook anything they want with minimal investment.