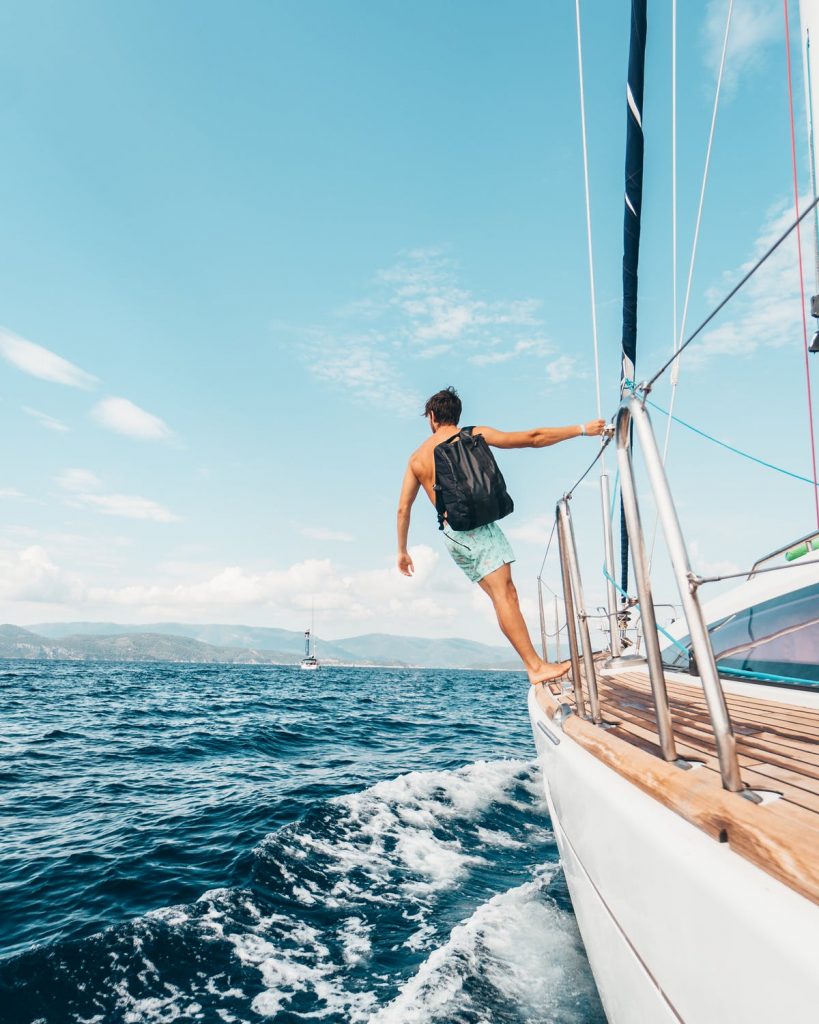 Southern California is an outdoor lover's paradise. You can start on the coast and go inland, and you would still have plenty to do and see. Add to that the gorgeous weather, and you can see why both residents and tourists can't get enough. Whether you are a local or on vacation, you should check out some of these activities you can enjoy all year long in San Diego and the rest of So Cal.
Boating
Mission Bay, San Diego Bay, and the vast Pacific Ocean beyond is an outdoor lover's playground. You don't have to be a seasoned captain to take a boat out on the water, choosing instead to leave the navigating to the experts by taking a San Diego sailboat tour, especially at sunset. If you prefer to hug the coast, you may want to go kayaking in La Jolla to explore the sea caves. Any reputable boating business should insist on safety training before you go to make sure everyone has a good time.
Biking
Landlubbers can stick to the shore and hop on hybrid bicycles to get their ocean views. Some of the more popular spots for riding urban bikes include the Silver Strand Bikeway on Coronado Island, almost twelve miles of paved biking bliss, and the Bay Shore Bikeway, a long stretch of roads and car-free paths that winds through the downtown area and even meets up with Silver Strand.
Whale Watching
One of the best parts of a visit to Southern California, hands down, is the assortment of sea life that you can see almost any time of year. When you take one of the best San Diego whale watching tours, you can catch a glimpse of the gray, humpback, and the more rare blue whales that pass by the coast from winter to mid-spring. During the rest of the year, you may be treated to a variety of dolphins as well as seals and sea lions.
Hiking
Back on dry land, hiking is another beloved pastime in San Diego and throughout So Cal. An easy place to start is Torrey Pines Natural Reserve, which has trails for beginners to advanced hikers. Cowles Mountain, Mount Woodson (to see Potato Chip Rock), and Oak Canyon have must-see trails, so strap on your boots and grab your water bottle.
Deep Sea Fishing
If fishing is your passion, you can't go wrong booking a San Diego charter boat for deep sea or sportfishing. Go trolling for sand bass, bonito, and yellowtail; even if you don't catch anything, the sea breeze can do wonders for your frame of mind.
Surfing
Can't decide between sea or sand? Surfing is the best of both worlds, and Southern California is the place to hang ten. Take your board to Mission Beach, Pacific Beach, Tourmaline Surfing Park, La Jolla, or any of the other spots that are big with the surfing community.
San Diego and the rest of So Cal has no shortage of sunny days to make any outdoor outing a success. Whether you choose to stay on the shore or venture out on the water, you can fulfill your outdoorsy fantasies in this glorious area of the country.