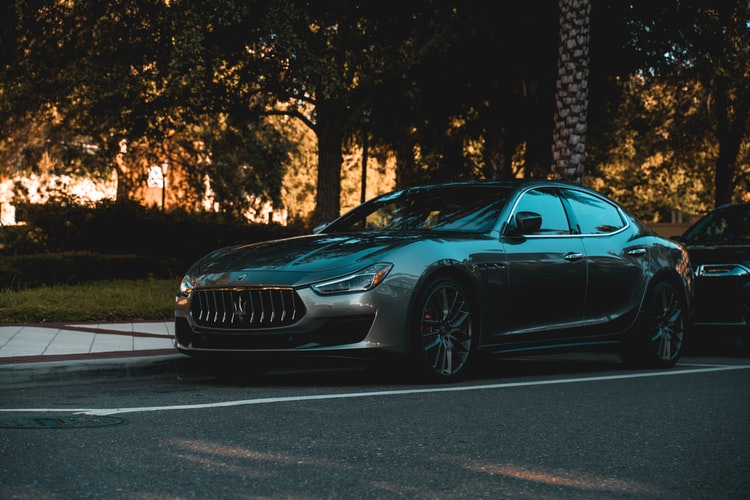 Maserati is a pretty unique brand of luxury cars. While cars from Maserati are fast, they are not generally thought of as being the fastest, with that title being reserved for Ferrari. And while they are sleek, you wouldn't think of them as being in the same class as models from Bentley or Rolls Royce.
Despite not excelling at any one thing, in particular, Maserati does almost everything to a high standard and is instantly recognizable as an elite brand. In the course of its century-plus history of operations, Maserati has brought to life some unique and incredible sports cars. Here are the ones we think are the top three.
Maserati GranTurismo
There is a bit of interesting history behind the launching of the next GranTurismo. Back in 2014, Maserati had promised fans a 2020 delivery of a much-vaunted Maserati Alfieri, a model that was supposed to be the vanguard of a new era of Maserati designs.
The Alfieri was named after Maserati Alfieri himself, and when the concept car was unveiled, car fanatics were awed by the futuristic design and aerodynamics of this model and its strikingly minimalist interior.
In May 2020, however, the company announced that it had shelved plans for the Alfieri, with the design features to be channeled into the new Maserati GranTurismo. Despite being a relatively recent Maserati creation, created in 2007, the GranTurismo is now one of the more iconic offerings from Maserati.
With a V8 engine developed alongside Ferrari, the GT has a moderate 399 horsepower, which makes it a fine car but slightly below average speedster for its starting price of $132,975.
Maserati 3500 GTi
The Maserati 3500 GTi earns its place on this list by virtue of its pioneer status. It was first produced in 1957 and was at the time, the company's first-ever grand tourer. The 3500 FT draws its 235 horsepower from the modified V12 engine of the Maserati 350S race car. As over 2,000 units of this model were made, you can still find a 3500 GTi around, and in good shape.
Maserati Quattroporte
Quattroporte is a rather unique name for a sports car as it means four doors. It was first introduced in 1963 and has since seen six subsequent iterations with the latest being the 2019 version. The Quattroporte is a truly sleek attention-grabbing beast that provides maximum luxury to its occupants. With prices starting at $106,900, you'll be getting what you're paying for.
In addition to its looks, the Quattroporte is one of the more powerful Maseratis and offers buyers some flexibility in terms of engine configuration. When buying a Quattroporte, you will have the choice of a twin-turbocharged V-6 or V-8 engine, placing 523 or 580 horsepower, respectively, at your command.
If you're trying to choose a Maserati model, you will find that each one offers a baseline level of luxury, speed, and engine capacity. For more information and to help you decide which one to choose, you should read a guide to Maserati engines.
Should you get a Maserati?
As already noted, Maseratis tend to occupy a unique position in the sports car world. They are fast but not the fastest—and sleek but not quite the fanciest. If you are just looking for a high-end luxury car that provides a good mix of speed and luxury, without having to break the bank, though, then a Maserati could be just the one for you.