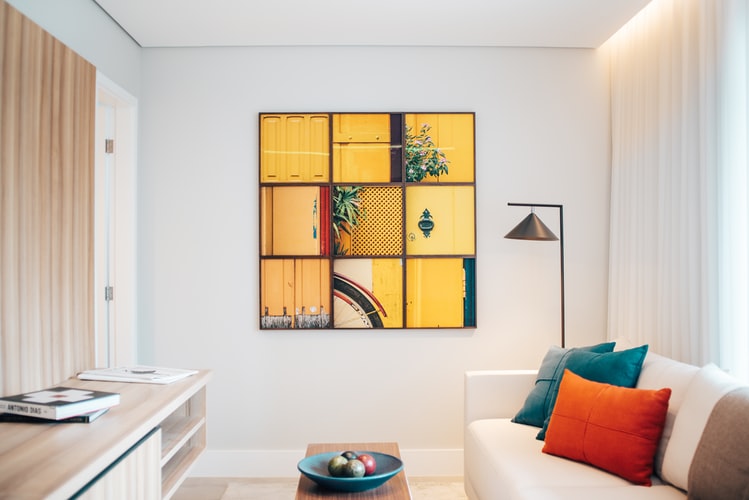 If your home currently feels cluttered and overcrowded, then switching to minimalism in your home can be very liberating, both for your peace of mind and your wallet. However, how exactly can you adopt a more minimalist design scheme? In this article, we will look at five ways that you can become a minimalist.
What Does it Mean to Be Minimalist?
To live in a minimalistic way means to live with less, and especially so in the case of possessions or financial burdens.
In interior design, embracing minimalism means living with less in the home and having a simpler design scheme with fewer items or very few items which hold more meaning and effect rather than overcluttered rooms.
How to Create a Minimalist Living Room
If you're looking to switch to more minimalist living or a simpler design scheme, here are five ways you can achieve that.
Have a Serious Declutter
This is an important first step in making sure that you keep only the items that mean something to you. Having a declutter means you can clear out your living room space and get rid of any items you don't want, as well as reorganizing your possessions and being more realistic about what you have. With items you no longer want, you can donate or sell, and create more room.
Replace Traditional Features
If you're trying for a more modern and minimalist scheme, but you have a traditional room, you can work as best you can to replace features. For exposed beams, why not try painting them white? For traditional flooring, you may want to get it replaced or cover it with a simple, plain rug. With an antique fireplace, you can switch to a wall-mounted simplistic version and get rid of the surround. There is a variety to choose from with sites like stonewoods.co.uk.
Keep Everything Simple
A minimalist room doesn't have to mean depriving yourself of items or features you want. It may just mean a simpler or smaller design. With fabrics and colors, keep everything plain and uncluttered, like creams and whites without patterns. You may want to opt for plain walls, too, with limited wall art and basic frames.
With shelves or storage, keep everything uncluttered and display only one or two key items.
Position Furniture in the Right Way
Your space needs to feel more open and bright, so how you position your furniture — or which furniture you choose — is going to make a big difference. You may want to opt for an L-shaped couch pushed back against the wall or into a corner to help make a border and keep the middle of the room open and free, rather than pushing your seating into the middle of the room.
Think of side tables and furniture which can be placed against the wall, rather than anything which sits in the middle of the room.
Good Storage is Important
Even if you're trying to be more minimalist, you'll still likely have unsightly items that you need to keep, such as letters, magazines or shoes, and coats. Storage will help to keep everything out of sight and tidier. Cupboards, furniture with storage space, or shelving cabinets with doors will help with this — anything which allows you to close a lid or door on to clutter and leave your space open.