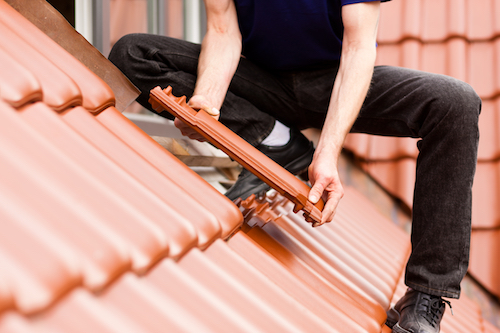 Downpours? Blizzards? High wind? All around rough weather? No matter you live, you likely will be hit by at least one of these in your lifetime. Unfortunately, we cannot control Mother Nature, but we can prepare for her in advance.
Protecting your home from severe weather is important, and can make all the difference when it comes to how the storm impacts your abode. We seen our fair share of damage, and we want to help guide you before it's too late and you need to call in your local roof repair in Vancouver, WA.
Here are five ways that you can protect your home from extreme weather.
Invest in Good Insurance
We know that you already have homeowners' insurance, but do you know exactly what is covered under it? You may not realize, but a regular homeowners' policy tends to not include damage or losses that are caused by heavy rain storms, flooding, earthquakes, and the likes.
Typically, you will need to take out a separate policy in order to cover all of this. Take a moment now to look over your policy and read as to whether or not it states that you are covered for losses that are caused by a natural disaster, or any other type of severe weather.
Once you have done this, make a list of everything in your home, especially that which is expensive, so you have on record the items and the cost of each. If one day you do have to file a claim with your insurance company, this list will come in handy.
Save the document in Dropbox or Google Drive, or print a copy and save it outside of your home, just in case anything happens; you don't want this document getting destroyed! You'd rather be safe than sorry, right?
Make Sure Your Windows And Doors are Properly Sealed
This is especially important for you to do if you are living in an area that does tend to get hit by heavy storms yearly. By ensuring that both your windows and your doors are tightly sealed, you are helping to prevent both water and wind from entering your home through the cracks found in both.
This in turn will help prevent both flooding and will also limit wind damage in the interior of your home. Trust us, your local roof repair in Vancouver, WA has seen it happen before, where wind enters the home and weakens the roof.
Installing storm shutters to cover your windows is also a great idea. You can purchase these or even make them yourself. If you are going the DIY route, use either marine plywood or metal storm panels. Speaking of metal, having steel entry doors is a good idea as well, especially if your home is in a location where it's susceptible to heavy storms.
Make Sure That Your Yard is Clear
We have all seen movies where high winds are hitting and there are things from people's yards flying all over the places, yes? Unfortunately that does not just happen in the movies, it happen in real life as well.
Because of this, make sure your yard is clean, especially before an impending storm. Make sure anything that could be picked up in a storm is either very strongly tied down or moved inside.
Some things that you may not even think of to tie down or bring inside include sheds, boats, swing sets, lawn furniture, television antennas, doghouses, and mailboxes.
Additionally, take time to prune your trees and do some yard work as you don't want branches causing preventable damage.
These steps are essential before extreme weather strikes, but can also limit unnecessary damage that could be caused during a sudden afternoon thunderstorm or window ice storm.
Keep Your Roof in Good Condition
Think of a roof as a knight's armor—if it is strong and in good condition, it can save the a life.
Regular upkeep of your roof can make all the difference during a damaging storm. Plus, if you know you live in an area that frequently gets hit with storms, consider applying sealant around pipes and chimneys. By doing this, you are helping to prevent water from dripping into your home.
You also want to make sure that your gutters are cleaned out, as blockage here will cause water to spill, in turn seeping either into your home or into the home's foundation, causing much more destruction.
Prepare in Advance for Extreme Cold
Living in Washington, we know that extreme cold is inevitable. This is something you can easily prepare for in advance, when it's not as cold out. If a cold front is on its way, or prior to the winter season beginning, disconnect and drain your garden hoses. Be sure to cover your outside faucets, as well as turn them off. Be sure to insulate any exposed pipes you may have.
While you are in the midst of a cold front, keep the cabinet doors open under your sink. Allow hot and cold faucets in your home, whether in the kitchen or the bathroom, to drip. By doing all of this, you should be able to help prevent your pipes from freezing in the low temperatures.
Remember, one of the most important things is to proactively check all of the pipes in your home too—both prior to the cold to ensure they are in good condition and during the cold front to ensure they are not freezing.
No matter what conditions you encounter, it's important to stay vigilant and care for your home throughout the year. Some updated and preventive measures will be simple and low cost, while others—like a new roof—take more planning. However, the time and money you invest will be worth it throughout the year, especially if you encounter a bout of extreme weather.