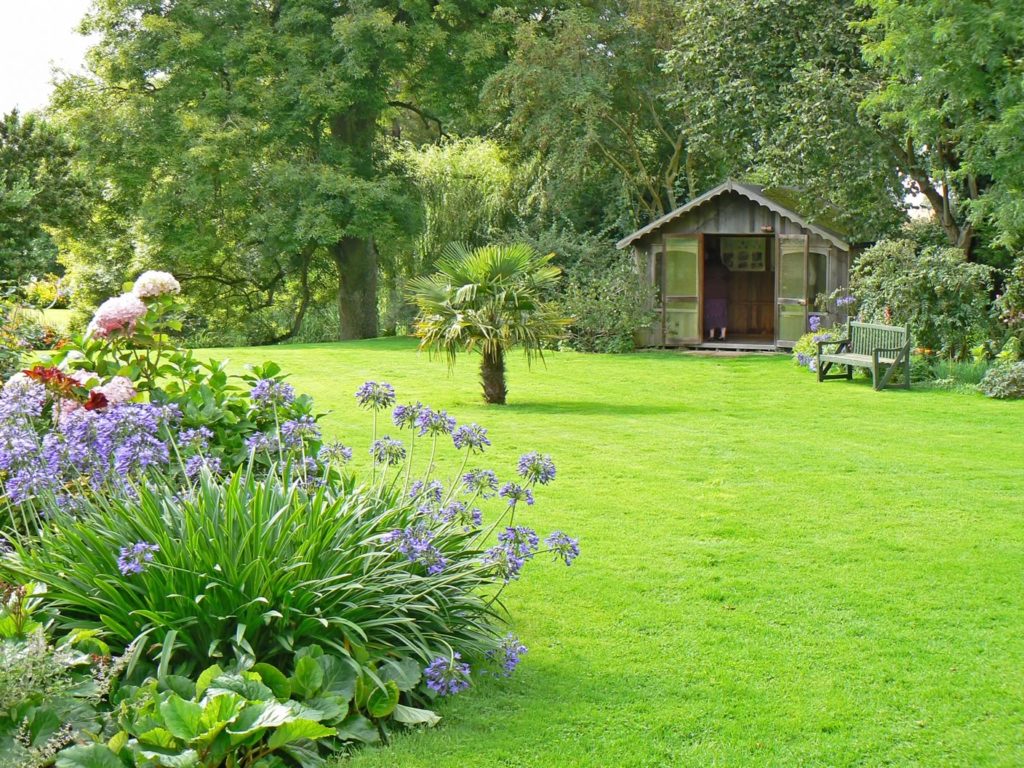 Have you been wanting to spruce up your garden but you aren't quite sure how. Many people think that adding a tree or a shrub here or there is the way to go, but have you ever considered the benefit of adding grass to your garden? Even if you already have grass, is it in good shape? Would you walk barefoot on it without worrying about being pricked by little dry shards of it? If you haven't considered how the use of grass in a garden can improve its look, read ahead for some truly great ways grass can benefit your garden along with some great alternatives if you really don't want to get into the grass game.  
Get That Garden Looking Gorgeous
It's no secret that a green garden is a gorgeous garden and the addition and use of grass brings it all together. We're not talking exclusively grass only, but the addition of grass plus other ground covering plants can really help make that garden beautiful and like somewhere you want to be. After all, who wants to sprawl out with the kids on a rock garden? Not very fun, is it? Alternatively, if you aren't that keen on grass (and some people hate the idea of lawn maintenance) you can get other plants that mimic the appearance of grass in a way with added benefits of colour. Creeping Jenny, Sweet Thyme or Japanese Sweet Flag are all grass alternatives that will give you a bunch of greenery with none of the unwanted maintenance of lawn care. Have a look here for other suggestions and information on great grass alternatives.
Benefits Of Grass
Grass plays a whole host of roles when it comes to garden health, and can actually increase your local air quality. The plant purifies the air and can help filter pollution – both air and noise – creating a healthier home for you and your loved ones. Not only this, but grass also helps control soil erosion so you don't have any unsightly problems in that regard and can enjoy a healthy, beautiful garden for years to come.
Increased Safety
Believe it or not, but grassy lawns (or similar) can actually help provide a fire break in the case of a house fire, allowing you a spot to escape to. Likewise it provides an open space where intruders would be spotted before they could reach the home, which is exactly why stately homes in Europe have long, sprawling lawns – back in the day they'd be useful for spotting one's enemies from a good distance to allow for potential counterattacks.
So there you have a couple of great reasons why you should consider a nice grassy lawn, or failing that, some great ground covering alternatives to enjoy your gorgeous garden for years to come!