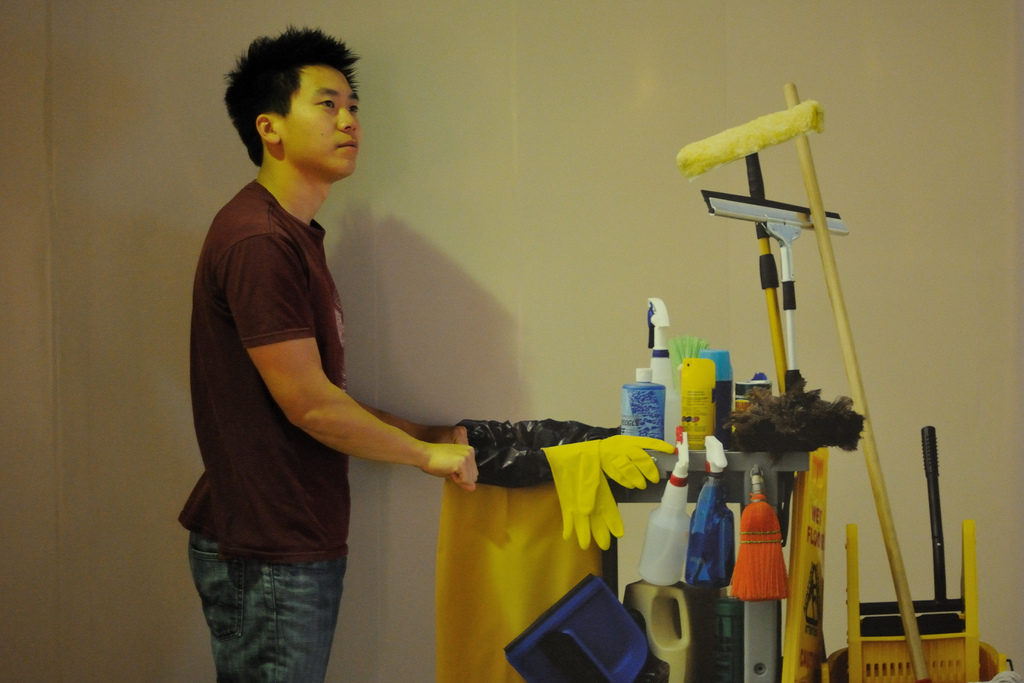 A janitor is someone who maintains the general hygiene of buildings and institution such as schools, apartment blocks and storage facilities. It is a difficult job, sometimes referred to as a dirty job, but it can be extremely enjoyable if you have the right attitude and passion for the job. Janitors clean and take care of the facilities they are charged with and occasionally help with maintenance work.
You can learn a lot about people while working as janitor and if you find a good employer, you can enjoy flexible working hours and good remuneration. The wages earned by janitors has been on the rise for some time now.
What does it take to become a janitor?
The janitor job description skills does not require formal academic qualifications. Janitorial work is something one learns on the job and beginners or entry-level janitor work under the supervision of the more experienced ones until they understand the details of the job.
Candidates for janitorial positions must however be able to read and write. This is important because they have to follow instructions on cleaning products, their precautions, how to use them and their use on equipment especially if the setup is a lab.
Duties of a janitor
A janitor is expected to perform general cleaning duties which include sweeping and mopping floors, and polishing them as may be required. They are also expected to dust and wipe down furniture, machines and equipment.
The restroom is the domain of the janitor where he is required maintain the cleanliness and report damaged restroom accessories such as taps and lights needing repair and/or replacement. Sometimes depending on their contract, janitors are expected to help out with light maintenance duties such as replacing light bulbs, painting and general plumbing works.
Since they are the main users of cleaning supplies, they are expected to keeping the inventory of the same and ensure they are always well stocked. In some circumstances and depending on the nature of the business, janitors are expected to wash office utensils. A janitor's job involves a lot of physical movement. Janitors are often needed to push, lift, and shove, therefore job requires a certain degree of physical fitness. Janitors are expected to wear uniforms and some standard personal protective equipment when working. These are usually provided for by the employer.
Working hours
Janitors generally work for 40 hours per week but their working hours varies from place to place. Their working hours are dependent on the nature of the business taking place at the places where they work. In some places like banks, they are required during business hours and on half-day during the weekend. In other places, a janitorial role will involve coming in during off-peak hours, do their jobs and leave for the rest of the day and they don't return until the business is closed or the following day.
But like everyone else, janitors are generally expected to work for 40 hours in a week.