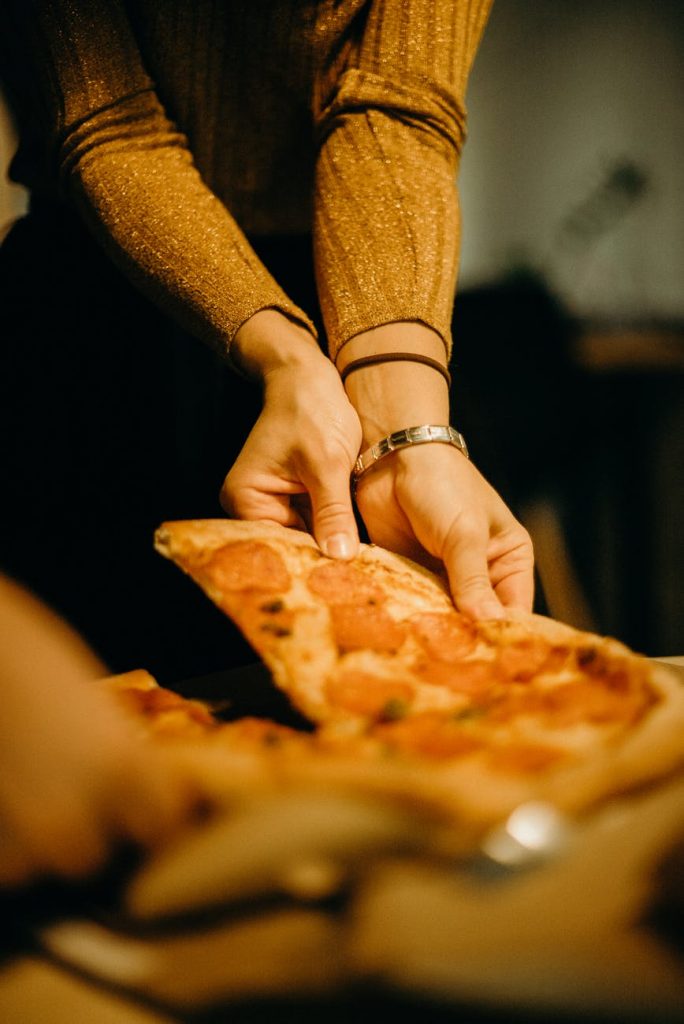 \
If you want to reduce your carbs, then here are some of the healthier pizza crust alternatives for you. One of the ways to avoid those carb-heavy crusts is to buy keto pizza crust. Aside from this, there are other creative alternatives that you could try aside from the standard pizza crust.
Use eggs for your protein-packed pizza toppings
You can use omelettes for your pizza toppings. What you need to do is combine your classic omelette and pizza ingredients and toppers into one. You can mix veggies, meat, cheese, and sauce into your omelette. Using eggs as your pizza base, you can have your pizza without the carbs you can find in a standard crust.
Flatten ground chicken thinly and use it as a filling crust
To make it tastier, put some seasonings on the ground chicken before transforming them into a crust. When you use chicken as a substitute for a standard pizza crust, it would more or less be the same with the dish chicken parmesan; however, you can choose to use whatever toppings you like.
Typically, all you have to do is substitute your pizza crust with flattened ground chicken along with some cheese. There are a lot of recipes that you can find on the internet that use this crust.
Create a Colorful Crust by Using Red Beets
You can choose to make it on your own, or you can purchase a pre-made beet crust. A red-beet crust has a mild taste and is lighter compared to the standard pizza dough. These are low-carb crust alternatives that you can easily prepare at home by using different recipes. Nevertheless, you can also purchase the ones which are sold at groceries.
Create Zucchini boat pizzas with your favourite toppings
If you need a light crust, then you can choose Zucchini. Zucchinis have always been recognized as one of the best low-carb alternatives to almost anything, including sandwich bread, noodles, etc. That is why it is not surprising that they can also be used as a creative alternative to the standard pizza crust.
All you need to do is scoop out the middle section of a zucchini, then bake it for a little while. Spread all your favourite toppings on it, then place it back in the oven again. You can search for different recipes for these pizzas on the internet.
Use Portobello mushroom caps for your pizza base
There are a variety of pizza toppings that you can place on your Portobello mushroom caps pizza base. If you don't like to use zucchini as your pizza base or don't want to buy keto pizza crust, then another alternative would be the portobello mushrooms.
Just remove the stems and fill the caps with your favourite pizza toppings, and you can have your unique pizza stuffed with mushrooms.
Use sweet potatoes for a creative fibre-heavy crust
If you need a decent amount of fibre, you can use sweet potatoes to substitute for your standard pizza crust. One of the best sources of fibre is sweet potatoes, and the good news is you can use them to create a pizza crust.
There are different varieties of making them; however, one of the best options is to include other ingredients such as egg, cheese, and olive oil.
Use Cauliflower crust for your low-calorie pizza
There are a lot of ways to create your cauliflower crust. When choosing Cauliflower crust as a base for your pizza, you can either buy it in stores or create your own home. One of the most popular choices is a cauliflower pizza crust that is low in fat and calories and gluten-free.