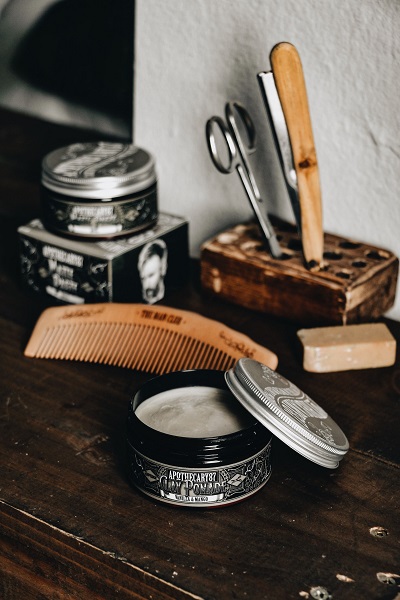 Special occasions are best enjoyed when we are gathered together with our loved ones. It is a norm to give our loved ones gifts, be it on their birthday, graduation, wedding day, farewell when they will stay in some distant place, and events and occasions like Holi & Raksha Bandhan. You can make the best and lasting impressions on your brother by giving him practical gifts he will use for a long time – this way, you will always be in his thoughts and wishes. Some of these cool gifts are a grooming kit, custom name frame, personalised mugs, and wallets. You can also buy various other creative gifts like bracelets and surprise your brother wherever he is from online stores providing occasional gifts like online rakhi delivery. Read on as we share the cool gifts that will melt your brother's heart.
Grooming kit
Keeping up appearances is a confidence builder when we feel comfortable with our looks. It gives us the confidence to walk chin up and chest out. On his special day, be it his birthday or brother's day, you can crack a broad smile on his face with a grooming kit for a gift. A grooming kit is one of the most practical gifts he can pack up in his traveller's bag and would never need to worry about trimming his beared. It comes with items like a shaving brush, cream, brush, blade, aftershave lotion, perfume, soap, and more!
Custom Name Frame
You can always remind him of your love with something that he sees every day, like a photo frame. Each time he will look at the photo frame, he will feel loved and be motivated by the picture and the person who gifted him. You can surprise him with a custom name frame – it's a frame with his name like "RAKESH" and is designed with pictures of the both of you.
Personalised Mug, Coaster, and Cushion Combo
Take the gifting to another level and surprise him with a mug, coaster, and cushion combo. Each time he will have a hot cup of coffee/tea or a cold glass of beer, he will always wear a smile on his face with a personalised mug and a coaster. You can also uplift his spirit when he knocks off for the day with a personalised cushion that has his name, photo, and messages like the mugs and coasters too!
Personalised bracelet
Bracelets are stylish, and they also have a significant symbolisation like protection and best of wishes like the ones for Raksha Bandhan. You can have the bracelet gift for your brother personalised with letter beads that spell out his name or a metal nameplate. You can also have the bracelet personalised with a picture and colourful beads too!
Personalised Passport Wallet
If your brother is a frequent traveller from one country to another for adventure, research, or work, then you can surprise him with a personalised passport wallet. You can have the wallet personalised with a name/initials or a message like "As you travel around the world, always know that you're loved – your sister/brother".  You will always be on his mind as he always goes from one country to another with his passport.