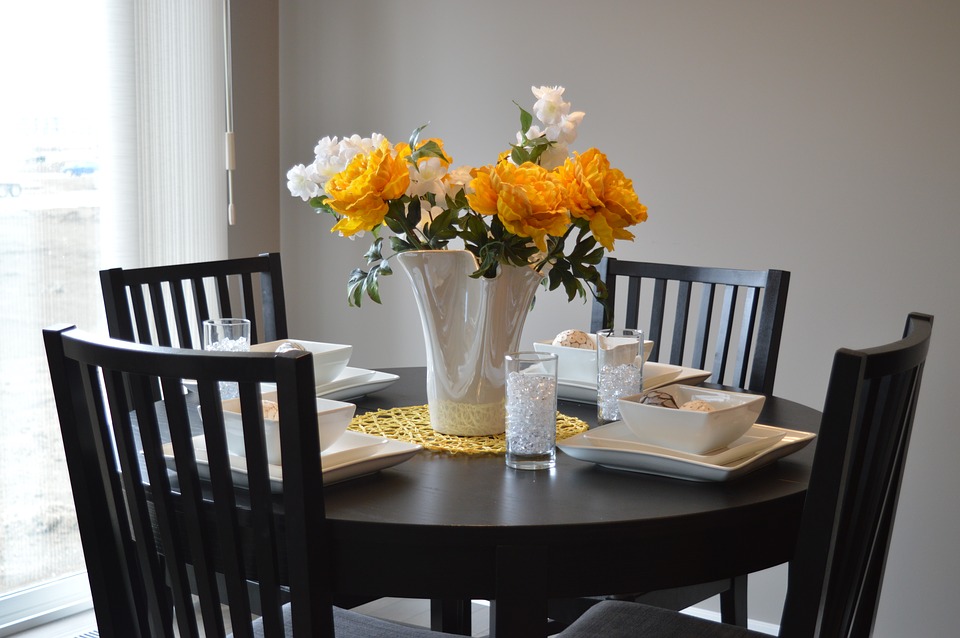 Whether your dining room is rectangular or you have an open space between your kitchen and living room, finding the perfect dining table that can suit the space can be a great challenge. Most often, a luxury dining table is the focal point of your dining room. It is the place where you and your family or friends gather. So, aside from making sure that it fits comfortably in the space, you will also want something that matches your aesthetic and improves your home's design. The good news is there are a lot of sizes and shapes that you can choose from. Here are the steps to finding the right dining table.
Evaluating the Space
In searching for that perfect dining table, the first thing that you should consider is the room where it will go. Are you looking for a dining table for your daily setting of meals, crafts, or homework, or are you looking for something more formal for hosting parties? For an everyday-use dining table, you might want low maintenance yet has a good style. Whatever you have chosen, be sure to leave some space to comfortably walk around. There should also be some space for taking in and out of the seats.
Choosing the Material
How and when you will use it is something to consider when choosing the material. Wood dining tables would be perfect for daily use since it provides warmth and comfort. Yet, you can also choose bamboo, concrete, and marble dining tables since they have a great style. If you don't mind having a luxury dining table with higher maintenance, then sleek modern dining tables made of glass and MDF would be a perfect choice for you. It is ideal if you don't use your dining table more often.
Choose Your Style
After choosing the size and material for your dining table, the next thing will be the hardest part. From modern to traditional styles, you have a lot of options. You could choose something more classic by going for an all-wood option or choose something that will stand out in your dining room. By matching it with the perfect chairs, your dining table will surely reflect your lifestyle.
What is the Right Dining Table Shape for You?
Rectangular Dining Tables
Since most dining rooms have a rectangular shape, the most common shape for a dining table is rectangular. This shape is great since it can accommodate a lot of guests. Because of its linear shape, you will have a lot of space for walking around. The ideal size of a rectangular dining table would be between 36″ and 42″ across. It can assure that there will be sufficient space for placing settings on both sides. You have to consider that this shape might not be perfect if you have a tight space, especially if you have to include the space for taking in and out of the chairs. To create more space, you could choose long benches to push under the table when not needed.
Square Dining Tables
Square-shaped tables are the perfect match for your square-shaped dining rooms. They look just right being together. The square dining table is great for seating four people or less. If you are expecting more guests, then you should choose a table that includes extensions. However, you could choose to combine two or more square tables to have more space.
The shape, size, and material are the most important factors to consider when choosing the right dining table for your dining room.