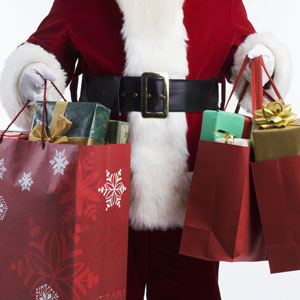 With Christmas fast approaching you might be starting to stress about the holiday time of year when money seems to fly from your account as quickly as it gets in there. Christmas is that time of year that many people find incredibly stressful with expectations of gifts, family gatherings, way too many parties to attend and far too much rich food on the go leading to your diet being thrown out the window. Take the stress off the Christmas season this year and start saving early. Here are a couple great ways to make some side cash to put into the piggy bank just for Christmas itself.
Side Gigs
We've all heard of this up and coming 'gig economy' and believe us when we say it's not just for any one type of person. Anyone can get in on working gigs easily. Do you have a skill or knowledge that can be easily transferred into working for yourself or doing side projects for clients to bring in extra money? Great examples of these include doing things like graphic design for independent authors' book covers, doing design for album covers for indie groups or singers and other types of projects on the creative end of the spectrum. You can also tutor children both online and in person in specific subjects or even teach English as a second language through local immigrant welcome centres, privately or online to children in the likes of China by Skype.
Sell Online
Do you have something collecting dust in the basement or attic? It could be worth a couple bucks on the likes of eBay, Amazon Marketplace or other marketplaces like on Facebook. If it's a rare item the value will increase, but be sure to get it properly appraised by a professional especially if antique, jewelry or furniture as they can often be worth far more than suggested online. Selling online doesn't stop there though – you can sell things like mobiles, books, clothes, shoes and old CDs or DVDs through some websites that purchase these old items. A good UK example of this is Music Magpie where you can sell any manner of things, so check for sites in your local area too.
Online Games
Playing games online is a great way to make some side cash, especially if you have a monthly allowance for such things. Online casino or lottery games are fantastic and often allow you the opportunity to make real money while doing something enjoyable. You can easily check lotto winning numbers online as well as have subscriptions for games so you never miss a draw. After all, you have to be in it to win it!
So if you're looking for easy, no fuss ways to make a bit of side cash to put in savings for the Christmas season, look no further than these couple of ideas. With so many cool and fun ways to make money online easily these days, you will have no trouble saving a bit of cash to make this Christmas season better than ever!