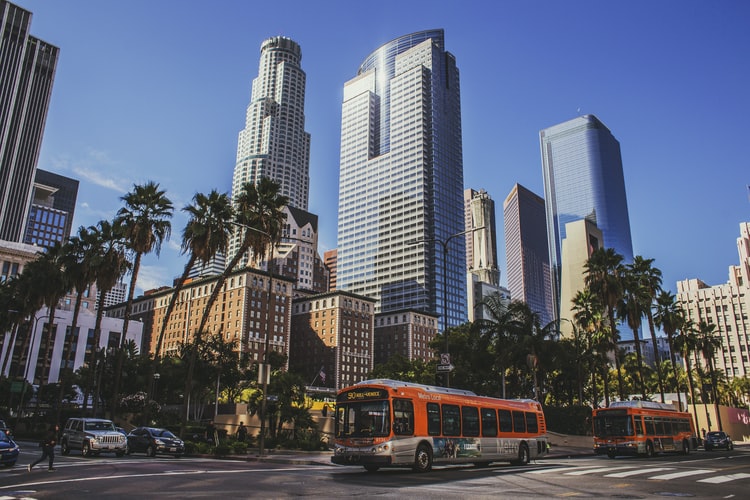 Every city has its Pro's and Con's and LA is no different. Check out this quick list below of some Pro's and Con's of living in LA
The Pros Of Living In LA
The Weather
It's without a doubt the biggest draw to LA is the weather. Its summer is beautiful and compliments the LA lifestyle so well.
Hanging out at the beach and eating at the shore front cafe's are a good way of passing time.
Snow can fall in California and the outer city limits of LA but in the city centre it would be a safe bet to say it'll never snow.
Plenty Of Activities
You should never really get bored living in Los Angeles as there are a bunch of activities you can do on a daily basis.
Sports are huge in LA and they've just won an NBA championship in 2020 so the city will still be buzzing from that. If you're not a sports fan that's fine the city still has you covered. Go and check out an art display or spend time in the outdoors on a hike.
Surfing might be your thing so head down to the beach and hang ten with the crew. People watching is also considered a sport in LA as there are a bunch of famous people in town on any given day.
Job Opportunities
There are a ton of opportunities in Los Angeles to make something of yourself. If the entertainment industry is your thing then LA is where you need to be, period!
There are also a number of startups looking for interns or newbies on the scene and this could be where you get your start.
Never worked a day in your life? No worries, the hospitality industry is always looking for new people and the lifestyle to go with that is great.
Whatever it is LA has you covered for work, just keep in mind the high cost of living in LA.
The Cons Of Living In LA
Transportation
Used to driving to work in a timely manner? Forget about that in rush hour in LA. There's a reason the wealthy use helicopters to get around.
Traffic jams are the daily norm here and they can literally take hours to clear. So, if you want to avoid sitting in traffic find yourself a place to live right near your work.
If you do decide to move you'll need a moving company to help you. Luckily there are many Los Angeles moving companies that can lend a helping hand.
Cost Of Living
LA isn't the most expensive city in the world but it's not cheap either. Depending where you are relocating from you might get a shock at the cost of a coffee in town.
Before searching for "moving company near me" on the web, you may want to check the prices of the homes in the area you want to move to.
A popular reasonably priced area such as Crenshaw can be a good option. Just do your research though, with every area comes the good and the bad. And crime can be horrible in some areas of LA.
If you do decide to purchase a home it's a great idea to look into some upgrades that can help save you money. Adding things like heat tape for pipes with thermostat can reduce the energy consumption used to heat and cool your water for example.