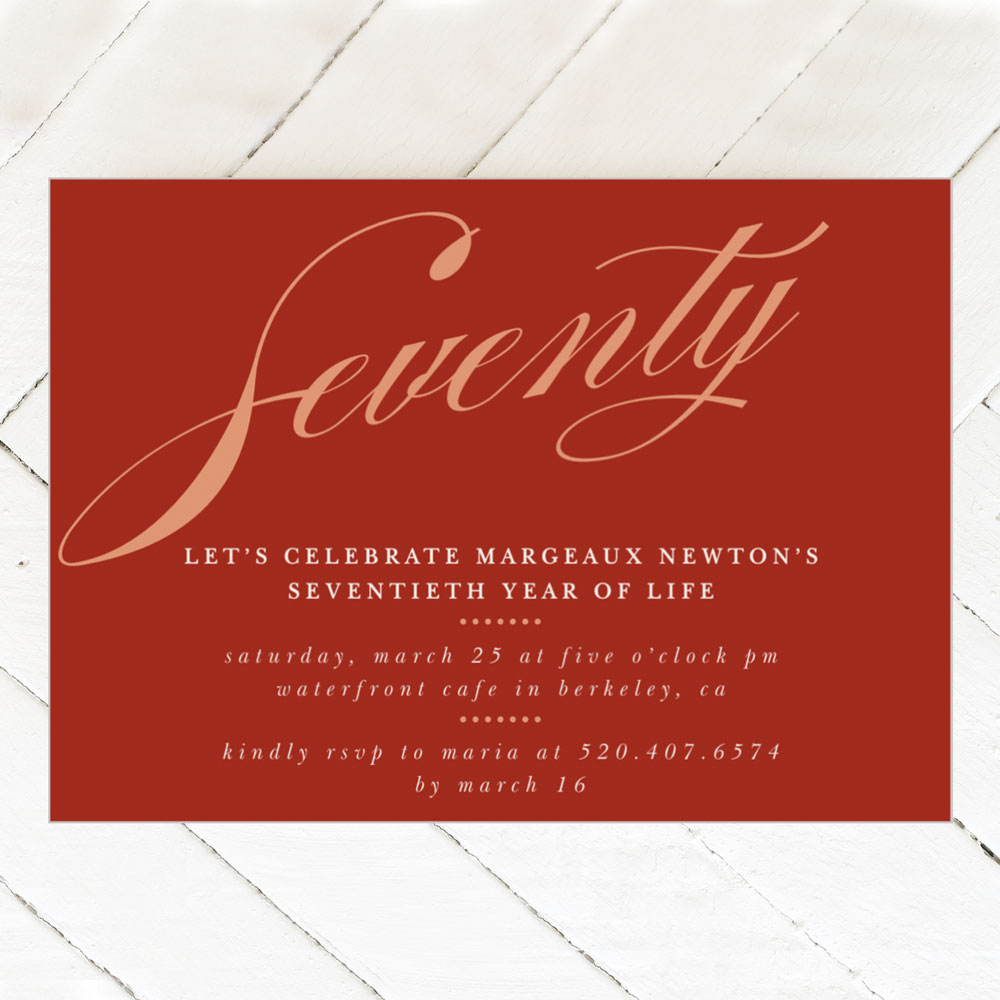 Retirement is one of the most awaited moments of one's life. It is a special day for those who have struggled hard to succeed in their career. Every worker, who has started his job, thinks of ending well and in grace. So, why not think of making g your retirement a memorable event?
You can invite some of your friends and colleagues to recall all those hardships that you faced together and help each other find a way out of the tricky situations. This article will suggest a few useful tips that can help you organize a retirement party.
Organizing a party is not an easy task; from calling up the close friends and distributing retirement party invitation , there is a long list of things you ought to do before you call that retirement day a party day.
There can be two situations for retirement party arrangements: you may either organize your retirement party or organize a retirement party for somebody else's, say your teacher or parents. So, here is what to do in both these cases.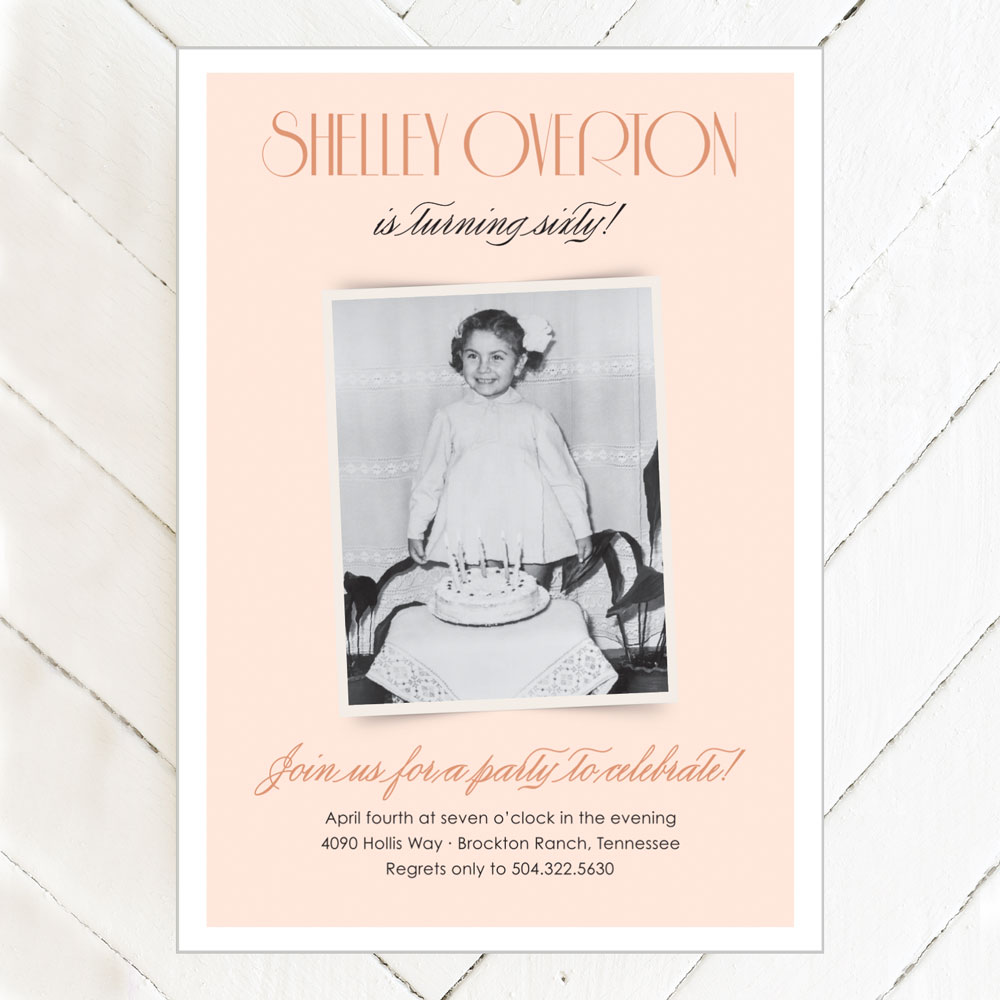 Decide the guests.
First, you need to think about people who are very close to you, those who have helped you in your entire life. They can be close friends and family members; they can be your mentors and teachers in some cases.
As retirement is an old age affair, many people do not get to invite their loved ones, as the fatality of life does not allow them to live that long. So, it is highly essential to call on each person who can remind you about your early days.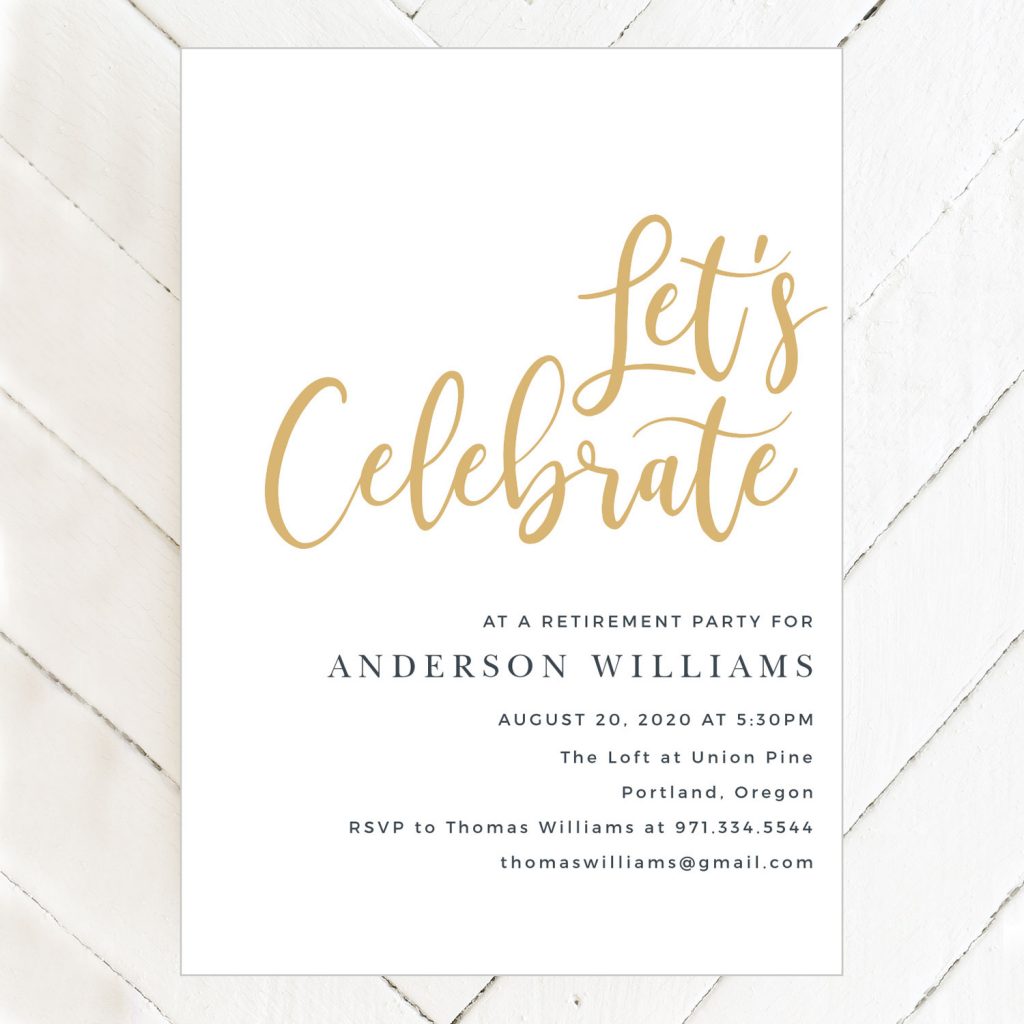 How to invite them?
It is not necessary that you still have all the contacts number, so what can be done? Now, social media can be a solution to this issue. You can simply ask all your close friends adept at using social media to post about the retirement party. For making it even more relaxed, you can design an invitation. But how will the invitation look like? As it will be a retirement party, your retirement party invitation must look like the 60th birthday invitations .
Lastly, you should not forget to invite those who will stay with the retiree after retirement; they will be his best friends or people of various clubs that the retiree join while he was working.
The ideal time and place for a retirement party
It is not like a ball or a prom. So, you need to find a sober and decent place for organizing the retirement party. So, these can be the best places and times.
Invite your friends to a luncheon.
Organize the retirement party in a golf club.
If you want a simple party, you can go to a club after your work's last day.
Plan a Sunday hang out. You can have a match or watch movies together.
A Saturday night dinner.
A trip with your friends to a great place that you often visited with them.
Call upon all your interns and young workers, and share tips while you enjoy a BBQ.
So, you see anything that suits you can be organized for your retirement party, but you are not supposed to party like a youngster, as people will expect a sober person.
Activities to do in a retirement party
As it is a big day for a hard worker, so it will be a great idea to share the experiences. Moreover, you can add some fun activities to entertain guests. You can do the following actions to make your party exciting and worth remembering your life's event.
● Commemorate the things
The retire can create a long list of questions and ask his colleagues, friends, and clients to answer each question. This way, he will get to know each person's true sentiments he had ever interacted in the work-life.
● Give a speech
If you have invited some young people, then giving a speech is compulsory; otherwise, they will not learn anything form you. For the sake of knowledge and wisdom, a speech will be an essential part of the retirement party.
● A playlist
You can entertain the retiree by playing some oldies for him to recall the time when he and his fellow workers were young and energetic.