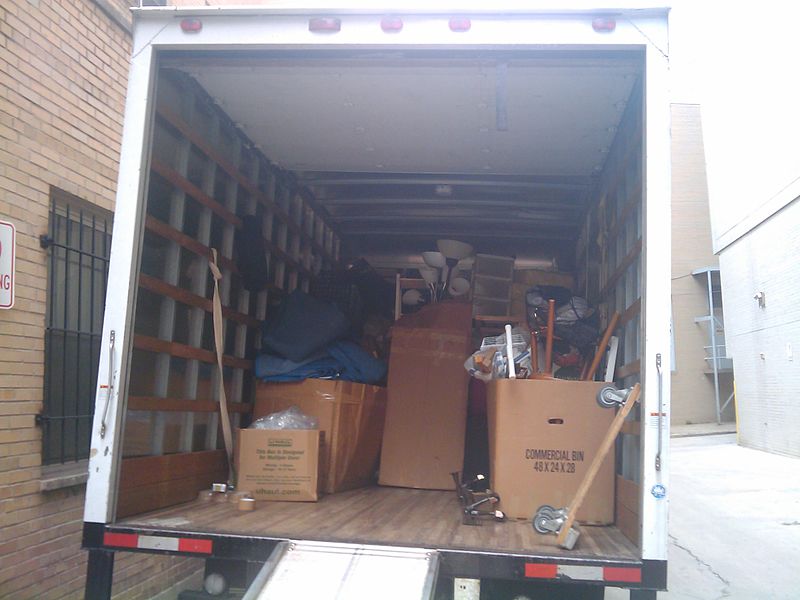 A lot of people assume that they can move by themselves or with their partner, and those who don't normally get friends and family to help. It is so easy to imagine and expect that relocating your apartment is an easy thing to do, one to only consume your time. However, this often doesn't go as planned and can result in broken or lost items which can be a significant issue depending on which item it is. Because of that, you may want to consider using a professional moving company such as North American Van Lines. Using such a company can have a range of different benefits.
However, many people may assume that these moves can be expensive. While many companies may be, the vast majority are a lot more affordable than you think. With that in mind, there are a few other significant benefits to using a professional moving company.
Reliability & Peace Of Mind
Moving out of a house can be one of the most stressful times of your life. However, making sure that your furniture and other belongings are well taken after can provide peace of mind. This is because professional movers know the best ways to store and move your belongings without damaging or misplacing them. They're also a lot more reliable than using friends or family as they're fully dedicated to helping you move compared to people who may only be able to help for a short amount of time.
This is because all professional movers undergo an extensive amount of training to learn the best techniques for moving heavy furniture and other belongings. With this in mind, they'll be a lot less likely to drop and break any of your furniture. You'll be able to relax and look after the other aspects of your move while your belongings are being moved.
Accountability
With professional movers, you'll be better able to hold them accountable for your belongings should they break or go missing. This is because, as you'll be moving less furniture yourself, you'll be able to oversee your movers while they're loading your belongings to and from houses. There's also the fact that as they're better trained, they can often be more responsible than anyone who hasn't been trained. Many companies also take out some form of insurance when they're transporting your belongings. With that in mind, your belongings should be covered under this insurance and this keeps your professional movers more accountable. Because of this, you'll have more of a reason to relax when you're moving out of a house.
Safe & Efficient
Because of the training that we mentioned above, professional moving companies will be a lot more efficient when it comes to handling bulky items such as furniture. With this in mind, they can often move your belongings faster than you'd expect, helping you save a lot of time and effort when you're moving. This time-saving will be seen both when you're moving out of your current house and when you move into your new one. The extensive training that a professional mover undergoes also means that your furniture and belongings will be a whole lot safer when they're being handled. Because of that, they're a lot less likely to be dropped and damaged during the move.
This safety also extends to the movers themselves. After all, large and bulky items can often cause an injury when they're being handled; this can include the likes of a few bruises and scratches but can also include a thrown out back and even broken bones. Without the proper kind of training, friends and family may accidentally hurt themselves during the move. Professional movers, on the other hand, shouldn't have this problem.
No Hassle
If you're trying to convince friends and family to help you move, there can often be a lot of hassle involved because of many of the reasons we've mentioned above, such as dropping furniture or belongings. With that in mind, if you're using friends and family to help you move, it can be more trouble than it's worth. This is all avoided with the help of a professional moving company. It won't cause any stress on friendships and relationships.
With those benefits in mind, getting a professional moving company to help you with your move seems like a no-brainer. Add in the fact that the vast majority of moving companies are more affordable than you think, and there's almost no reason not to hire a mover.