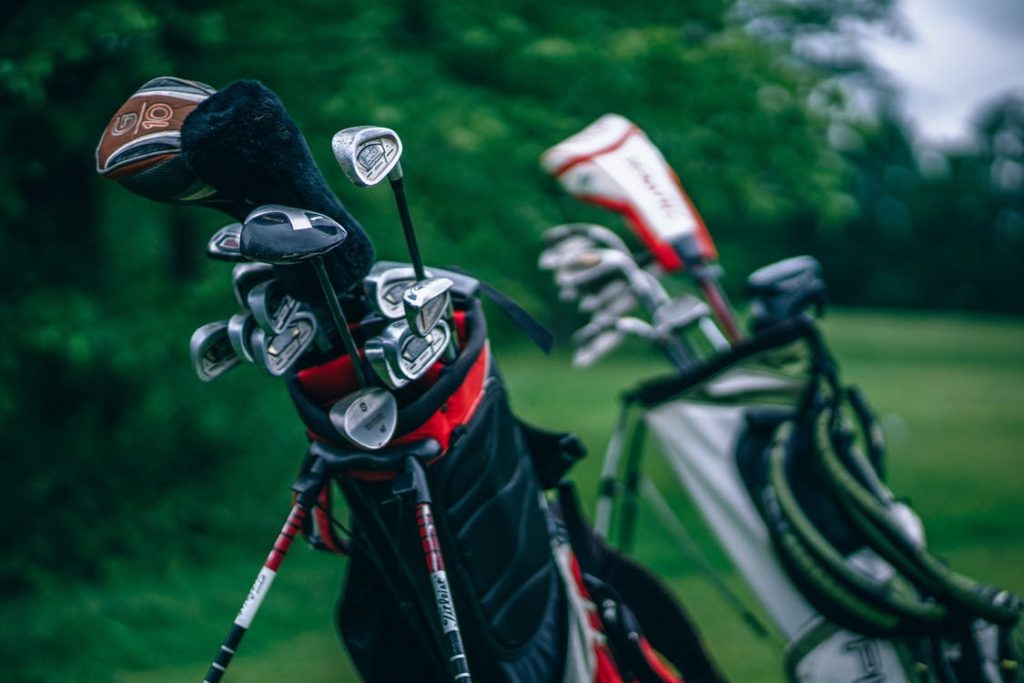 Some advanced golfers will take great care when selecting the ideal driver whilst out on the course, however, the same player is happy to play with a second-hand set of irons that have been around for over 10 years.  Typically, you use your iron more than your driver, so it makes sense to invest in an iron that suits your golf style.  If you're ready to purchase a new set of irons, here's what you will need to consider.
Cavity Backs, game Improvement or Blade Irons?
When it comes to golf irons, these come in a variety of different styles, which are all created to suit different playing styles.  For example, blade irons are typically aimed at players who are the best ball strikers.  With this option, it's worth noting that they offer very little forgiveness if you don't hit the complete centre of the club.  If playability is your main concern, then cavity back irons are your best option.  Even if you have an off-centre hit, you won't be punished as harshly as with a blade iron.  Last up, we have a game improvement iron.  This type of club is made with a wider sole, which will help you launch your shots into the air.
Cast or Forged Irons?
As well as considering the type of iron you would like to purchase, you should also think about whether or not you would like to purchase forged irons or cast irons.  Cast heads are created by pouring molten steel into moulds.  In contrast, forged irons are made from billets of steel.  This means that the steel is stamped into a club shape under immense force.  This is why forged irons are thought to offer a superior feel.
However, in recent years, new casting technology has significantly improved the cast iron process, which means you can now find cast head irons that offer the same feel as forged iron at any online golf store like The Golf Warehouse who have categorized pages for you to browse through.
How Important is Offset?
If you're unfamiliar with the term offset, this basically refers to a design feature that is typically found in game improvement clubs.  Offset is when the leading edge of your clubface is set back from the neck of the club.  This feature gives you more time to square your club when you hit the ball.
Golf Club Sole
This is also another important design feature that must be considered.  An iron that comes with a wider sole will have more weight lower down.  This is a good thing for golfers who struggle to get their shots airborne.  Again, wider soles are typically found in game improvement irons.  You will usually find a narrow sole on more advanced irons.
As we mentioned above, it is now extremely easy to research and find your ideal golf iron online.  This means you don't have to worry about taking the time to visit your local golf store, as every possible option is available for you to purchase online.