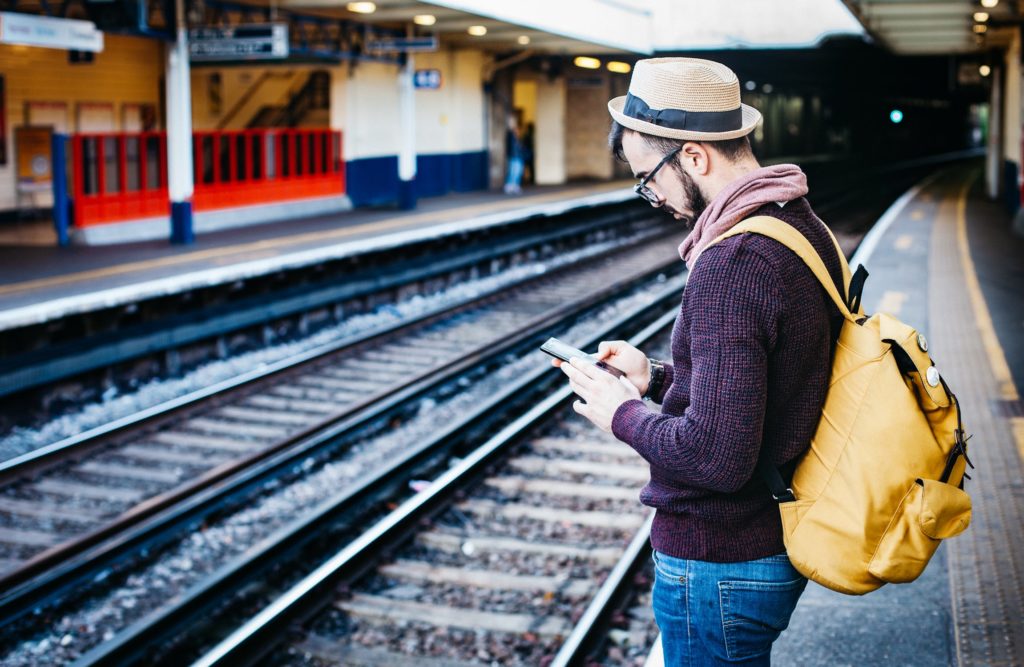 The daily commute is never fun, especially when you're crammed into a crowded tube, and you aren't too keen on having to go to work in the first place. Alleviate the boredom and inject a little fun into the journey with these must-visit websites that can be accessed on your mobile device. Whether you want to waste time, or need a morning pick-me-up, we've got a site for you.
Calming Brits (& Irish folk)
What's not to love about reading snippets of advice that are accompanied by pictures of good-looking Brits? This site oozes positivity and if you are feeling gloomy this completely non-sensical site is certain to beam a little ray of sunshine into your life. None of the accompanying phrases has really been uttered by the subject of the picture, but this doesn't matter a jot (as the Brits may say), as the pictures and phrases are independently both pleasant and sweet.
Magic Pen
Perfect for mobile devices, this site invites you to move a ball around the screen using only shapes that you draw. Simple right? Wrong, so very wrong. This game is extremely addictive as you vow to be successful in your quest and although you may fail at first, you will soon become adept at recognising what shapes will help the ball move across the screen.
Amazon
Invest in a kindle and get downloading ridiculously cheap books to read on your way to work. eBooks are so much cheaper than their paperback and hardback counterparts as it costs next to nothing to produce a paperless book. The great thing about this site is that once you have selected and read a book, it will suggest other novels based on your choices.
NJ No Deposit.com
If you fancy something a little more active in the morning, go here. Experience the thrill of a casino by playing Blackjack or slot games during your ride into work and perhaps even win some cash. There are plenty of choices on this site, with something to suit everyone and as you don't need to deposit any money, what have you got to lose?
I Waste So Much Time
Although you will, as the name of the site suggests, waste a lot of time on this site, it actually saves you a lot of time by drawing together an abundance of amusing and touching things from across the web. Read hilarious real-life anecdotes, discover funny memes and unbelievable but very real facts from all over the world. This site is so much fun you need to be careful not to get so engrossed that you miss your stop.
The Faces of Facebook
This app can either be viewed as time-consuming fun or absolute torture, depending on your outlook. The aim of the game is to find your Facebook profile picture among the thousands of teeny tiny images of this collage. Zoom in and out as you try to distinguish one face from the next to find your face and the faces of people you know.