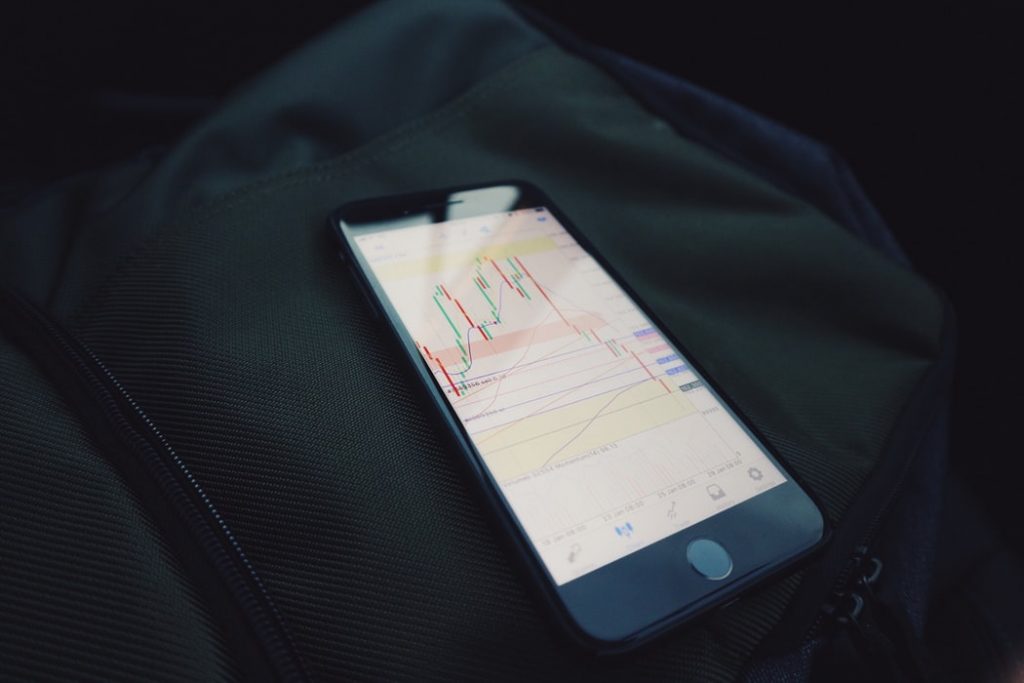 The coronavirus has had an enormous impact on our nation's economy and stock exchanges. Day traders have thrived on the market's volatility, but many long-term investors have seen sharp and dramatic declines in their portfolios' performance. Many companies with a lot of institutional shareholders have taken a dramatic hit. Industries such as the airlines, cruises, travel platforms and travel-related technology industries have all suffered. False hopes created by misinformation and unpreparedness in the executive branch and federal government have caused further confusion. Some investors have been led to believe that it's safe to go back in the water and stock up on these equities at a discount, when in fact, there's still a serious risk for further losses. Moreover, some analysts, especially popular tv analysts and pundits, have asserted that the market has already bottomed.  This is partly based on the analysis of past recessions in the early 80s as well as in 2008. However, this mode of analysis is inherently flawed because there's no applicable precedent. The modern market hasn't withstood the effects of a global pandemic. Accordingly, it's nearly impossible to forecast the long-term effects on the economy and individual equities. A lot of fear and uncertainty has clouded how investors are approaching the market. There is increased interest in companies that have performed well during the coronavirus pandemic. Here is an overview of companies that have continued to develop and succeed amid the uncertainty.
Nvidia
Nvidia (NVDA) is a technology company that designs processing units for professional markets in addition to the gaming industry. The company's continued success and development is due in part to its outstandingly qualified board of directors. The board includes billionaire and entrepreneur Mark Stevens, whose venture capital firm contributed to the development of enterprises such as Google, PayPal, and LinkedIn. The services provided by Nvidia are geared towards companies with a global reach. Now more than ever, consumers are geared toward IOT transactions, and gamers are spending more time gaming than would be typical. Accordingly, Nvidia has performed very well since the onset of the global pandemic. Throughout February of 2020, the stock saw continued forward progress. While the cost of shares briefly dropped in mid-March (along with the vast majority of the market), it quickly recovered and continued making upwards progress. Nvidia will continue production and supply, and it is likely to become increasingly involved in how different technology markets individually respond and adapt to meet the new realities created by the pandemic.
Netflix
Among its competitors in the streaming wars such as Hulu and Disney, Netflix (NFLX) remains the standout performer. With viewership increased while families are quarantined, Netflix has thrived. While share prices dropped steeply in March, they quickly rebounded to reach all-time highs in April. The most recent earnings report showed a 333% increase over the previous quarter. Moreover, it doesn't have the common type of debt to equity ratio problem that has made other companies especially vulnerable during the coronavirus pandemic. Netflix continues to see significant growth potential, and it presents an outstanding opportunity for long-term investors. While it may be temporarily derailed in producing its original content, it still manages to provide new and high-quality content.
Zoom
Videoconferencing services such as Zoom (ZM) have exploded in popularity. With so many workers performing their job duties and having meetings from home, Zoom has seen its most significant growth ever. Year to date, share prices have more than doubled. Zoom's success will likely continue into the foreseeable future. While this is especially true during quarantining, it will undoubtedly continue during the global quest to find a vaccine and effective treatments. While so many companies and their individual employees are discovering their own capability to work remotely and still be productive, it's likely that they'll continue to utilize videoconferencing beyond the scope and duration of the pandemic.
Amazon
As one of the country's most popular online marketplaces, Amazon (AMZN) has seen remarkable growth during the coronavirus crisis. When the S&P dropped over 27%, Amazon's losses were considerably less in comparison. Soon thereafter, share prices took off. While Amazon was already on a steady upwards trajectory, its velocity accelerated when people were suddenly forced to think about how they stock up on essential items. Buying some nonessential products like clothing, in-home entertainment technology, and home furnishings can only happen by purchasing from online marketplaces like Amazon. The company has recently come under some scrutiny regarding wages and protective equipment for employees who have continued essential work during the pandemic. As Amazon faces continued pressure from the consumer market to change its policies, which it can certainly afford to do, their operations are likely to be modified accordingly. However, this would not have a significant impact on Amazon's bottom line and its rising share prices. Amazon will continue to be the favorite for millions of consumers in a wide variety of markets.