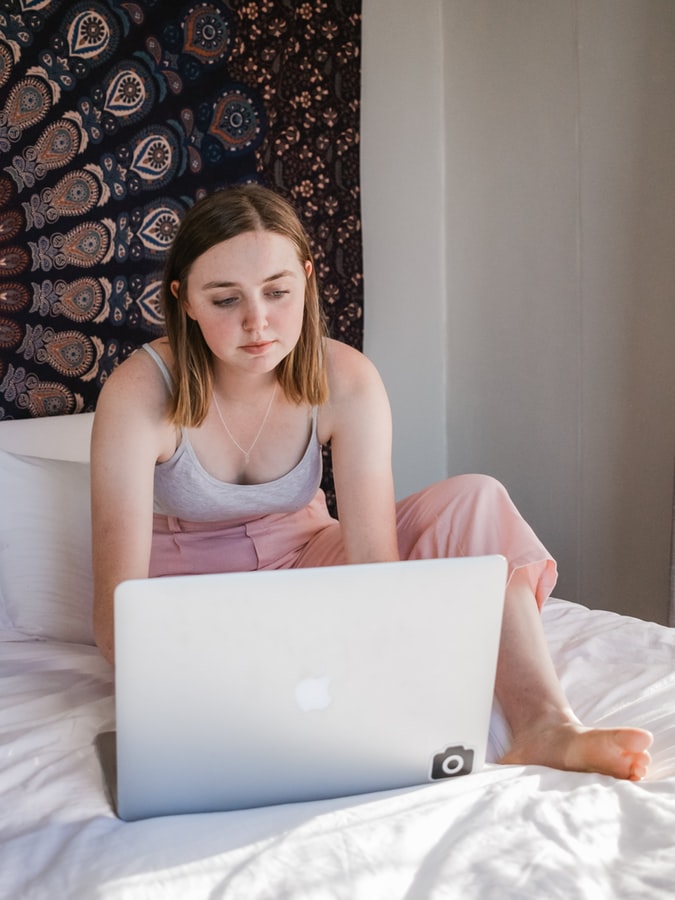 Earning extra income from home is an ideal way to boost income, pay off debt, cover emergencies, save money for trips, large purchases, and even saving for the future. While there are endless opportunities to earn extra income from home, here are several avenues that have proved to be most effective.
Start a Side Hustle
Owning your own business no longer requires you to own a shop, keep inventory, and spend countless hours keeping books and running numbers. With the continued success of online markets such as Etsy, Amazon, Shopify, and eBay, you can quickly and easily turn your hobbies into a business.
The pro's to setting up an online shop is that these major shopping sites are basically turn-key and require very little money, if any, to get started. If turning your hobby into a small online business is not your thing, there are other ways to start your at home business using your talents and sharing them online. There are multiple sites that will pay you to share your expertise as a freelance contractor or writer, allowing you to expand on the things you know best, and make money doing it.
Plus, do not discount the various ways to earn passive income by becoming a partner with a well-reputed MLM. While most MLM's are frowned upon because of the ever feared pyramid scheme, keeping in mind that selling a product (the actual exchange of money for product where the product does get to the consumer) means that a MLM is not pyramid scheme.
There are dozens of incredible turn-key opportunities for men and women to own businesses and get passive income from return customers, and all you have to do is invest a small amount of money and share the products you already use with people around you.
This form of home business can be time consuming but can be life-changing for outgoing people who are invested in changing the status quo. A bonus to owning your own side hustle is that while your taxes just got a little more complicated, you can get a great many tax deductions, so be sure to discuss business ownership with your tax professional to make sure you know what you need to hang on to for reporting.
Host a Blog or Vlog
With the entire world moving to online resources for all its research and purchasing needs, hosting a blog or vlog can be incredibly fortuitous for people who stay on trend with fashion, entertainment, and business. If you are in the know, then your knowledge can earn you money.
While building a blog site or setting up a YouTube channel can be time consuming and initially cumbersome as you gain readers/viewers, once you have established your follower base, you can then monetize your page. On a blog, this can be done a number of ways by doing product reviews and getting compensation in both product and money from the companies who you do reviews for.
You can also host ads with Google Adsense that pays you for every click. YouTube's monetizing standards can be quite strict, but once you have learned the ropes, you could easily find yourself making what is called passive income, which is a great way to reach your financial goals. The benefit to blogging or hosting a video channel is that you can do this anywhere you have Internet, wifi, or a hotspot. You can do it from the comfort of your home if you prefer, or you can take it on the go with you as you travel, work, and socialize.Clean and Purge for Cash
With the advent of eBay and Craigslist, we have found new and easy ways to cash in on the stuff collecting dust in our homes, garages, attics, and basements. Now with Facebook Marketplace, you can use your Facebook account to sell the things you no longer want or need to people in your area for quick cash in hand.
If you are on trend with clothing, there are online sites like Poshmark and ThredUp that will post your clothing items online for you and pay you a commission on items sold. Many of these sites will allow you to ship your items for free, and then if your items don't sell, they will pass them along to charity organizations free of charge to you.
The benefit to cleaning out your closets for cash is two-fold. One – you clear clutter and create space, which is proven to be good for de-stressing. Two – you get cash in hand faster than with most other home income opportunities, which can be beneficial if you are looking for additional income faster.
Cash back, Couponing, bonuses, and Online Investments
It used to be that getting rebates and cash back on purchases required you to fill out little forms and mail them in to some company. Cash back incentives with credit cards and banks now allow you to shop just about anywhere for anything, and you get a percentage deposited back in to your bank account.
Couponing required that you cut out coupons, or print them out, and take them with you to the store. Investing meant watching the stock market and having even a rudimentary base knowledge of how to get your money invested safely. Casino bonus offers are very popular with European & UK affiliates sites like spinbonus offer visitors free spins and no deposit casino bonuses to entice visitors to sign up with UK online casino sites and in return make commission on the number of new players they send.
Now, with sites like Ebates, you can shop online and get instant rebates on your purchases. With sites like coupons.com, you can still print out coupons to take with you to the store, or you can look up your favorite store, download it's app, and most will allow you to add coupons to your account that then get automatically used as you check out at the store.
Then, with online investments, sites like Acorns allow you to round up your purchases, deposit specific amounts, and get cash back from various merchants and all that change gets invested into portfolios of your choosing. This allows you to invest without even thinking about it and can add up very quickly with very good returns.