Las Vegas city is a place which offers a huge array of options when it comes to brilliant experiences and fascinating places to discover. It is for this reason why so many millions of tourists head to the Vegas each and every year, and also why it is one of my favorite places on Earth. If you are planning a trip to Las Vegas then there are some experiences which you just cannot miss out, and here are my favorites which I would recommend to anyone who is spending some time in this great city.
Broadway Show
There are few better places on the planet t  see a musical than on the Vegas strips, they offer the best shows and the very best performers in the industry. The hotels here offer a wide array of creative musicals which will blow you away from Absinthe to the Blue Man Group. Las Vegas has long been hailed as the home of live entertainment and throughout the years legends like Prince, Elvis, Sinatra and Elton John have graced these stages, not to mention the massive amount of musical performances which have been presented here in Vegas. You can save on Blue Man Group Las Vegas tickets and more when you look online, so be sure to keep an eye out for discount tickets.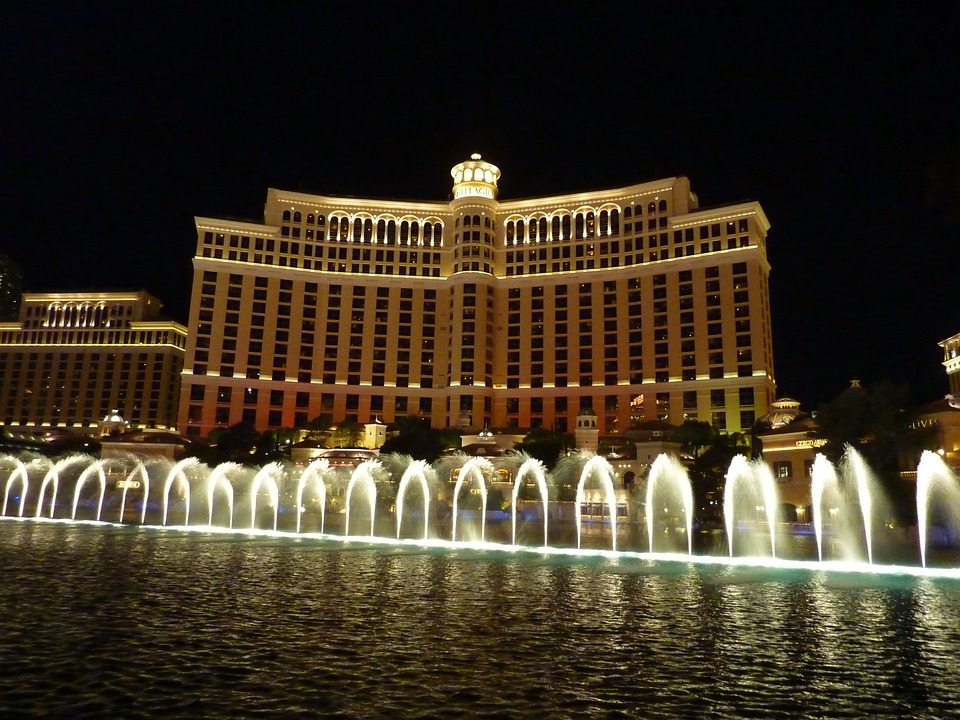 See The Belagio Fountain
The Bealgio is one of the most famous and iconic hotels here in Vegas and out the front of the hotel they have these famous fountains installed. The fountains are choreographed and usually have music accompaniment, they make for a great photo opportunity and it is certainly one of the coolest experiences in the city.
Try Your Luck
Thousands come to Vegas to try and win their fortune at the many casinos which are situated inside the hotels. Even if you aren't necessarily a gambling fan it would be criminal to come to the world's capital of gambling and not at least have a try. If you aren't sure how casino games work then you could always have a go on the slot machines, to see if your luck is in.
Have Poor Service
One of my favorite experiences to have in Vegas is to go to Dick's Last Ride, a bar and grill restaurant with a bit of a twist. Here, instead of the waiting staff being encouraged to treat the customer well, the MO is that they are all rude to you, the ruder the better in fact. Expect to be called names, be given short shrift and have some of the worst service which you have ever seen. The service is so bad here that it borders on the comical and that is why so many will queue to get themselves a table. The service may be bad, but the food is absolutely beautiful, be sure to check it out.
Vegas is filled with weird and wonderful experiences which you are going to absolutely love.