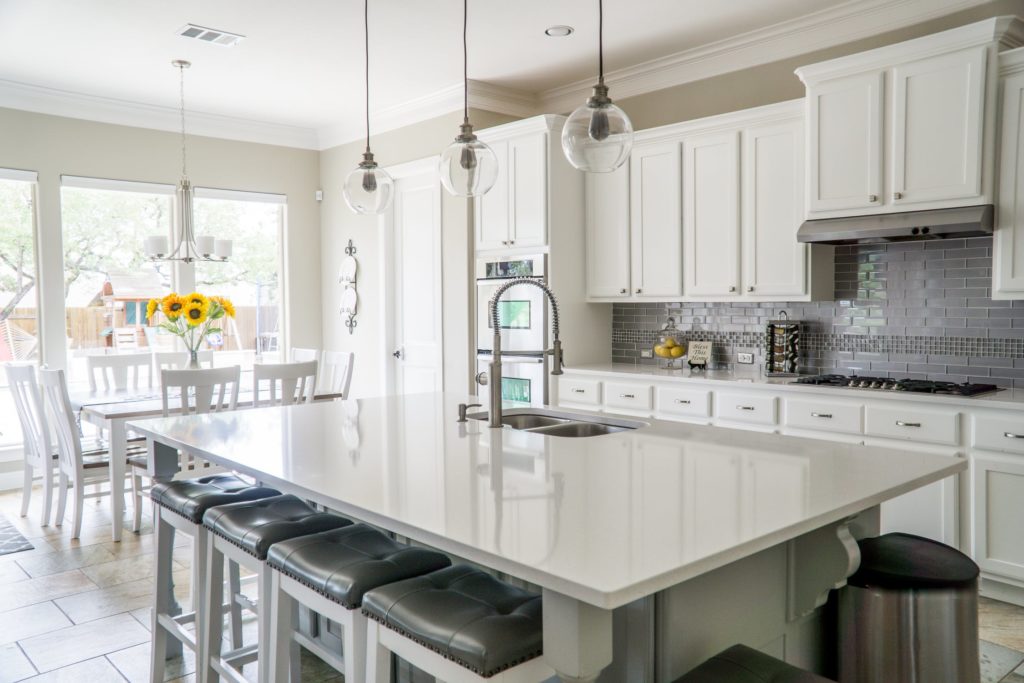 Summer is a great time for a change. Thanks to the fact that you get some precious time off work, you are able to take on renovation projects that have been on hold for quite a while. Whether you own a large property or a smaller one, there may be a home renovation project that could not only improve the appearance of your home but also increase its sale value. For instance, gardening, rebuilding the fence, adding a kitchen garden or a pool is easier to complete when the weather is nicer. Below are a few great improvement examples to make your house your ideal home this summer and for many years to come.
Get a Change of Scenery
This summer you could embark on your journey with your whole family and find your dream home together. It will be a journey that brings satisfaction and that allows you to create unique memories in a new place. For example, families that are expanding need to consider solutions for the new members, and moving home could be the ideal way. On the other hand, downsizing could be a good way to reduce household costs or simply stop worrying about a high rent. Owning a property, the house of your dreams is an incredible accomplishment in life. If you're thinking about starting a construction project but don't much about this topic, you could try looking for blockwork contractors in London to ensure you create a beautiful home to be proud of with help from the experts.
Add a Sunroom
Besides adding space and functionality to your home, a sunroom can also increase its value considerably. Although some might think that by adding a sunroom to their home they are going to put a dent in their pocketbook, they are not right. Sunrooms are great for entertainment, and the investment pays off over time. This space makes you feel closer to nature even when the weather is not so nice. Just think about a nice evening spent in the company of your friends, all in the comfort of your own home. It sounds great, but being protected from bugs or extreme weather is even better.
Garden Entertainment
As soon as the temperatures start rising, everyone is spending more and more time outdoors. Instead of going to the park, you can have a barbecue in your back garden. However, hosting a garden party is not that fun if you don't have a pool, if your patio looks a bit outdated or if your garden table and chairs look washed out, but you can easily modernize them. All of these provide a great socializing space for both you and your family. Adding a layer of fresh paint to your chairs is not that expensive, but it has an instant result. Installing a fish pond might not be very cheap, but it is definitely worth it. Your kids will start spending most of their summer days outside, and you'll provide better entertainment for your guests.
There are many home renovation projects that one can take on this summer. It is true that not all of them are cheap, but they all add value to your home, making it more appealing and welcoming.