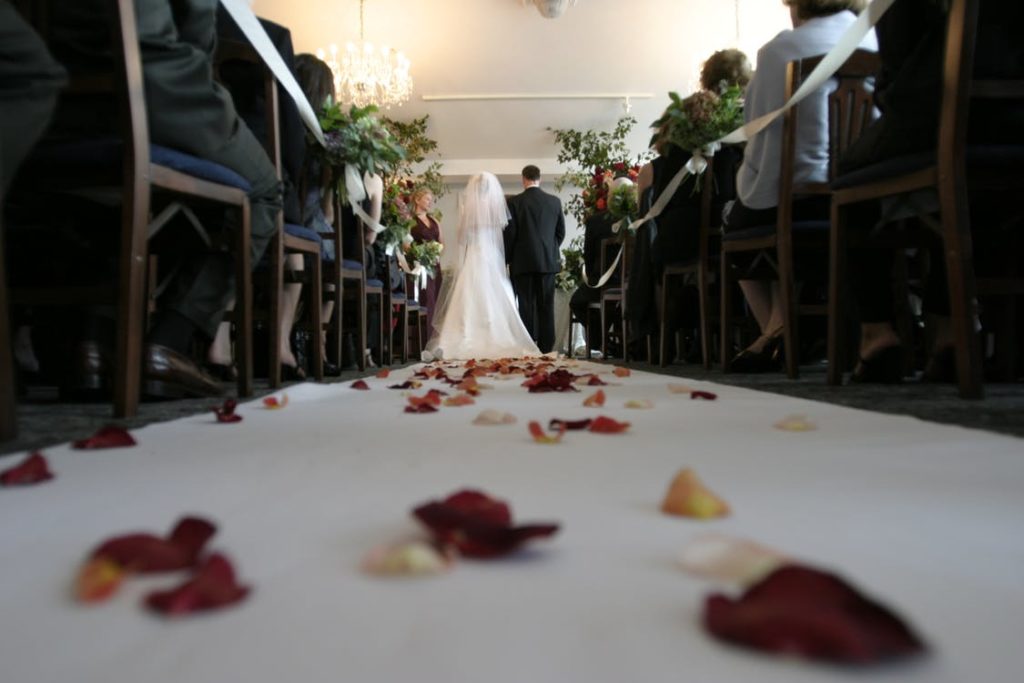 A lot of women get engaged over the holiday season, and the excitement of a new engagement often lasts into the New Year. But once the bride-to-be gets over the initial excitement and sits down to actually plan a wedding, there can be much more to do than she ever anticipated.
Instead of getting lost in the potential chaos, here are some of the first items any new bride should nail down first to make wedding planning much easier.
The Approximate Date
Picking a date for your wedding is a hard task for any bride, but the good news is that the bride does not have to choose the exact date right away. However, narrowing the date down to a month or season will make the planning process much easier and help set up a realistic timeline for action. It will also help your friends and family who are travelling from abroad or long distances to have an idea of when they will need to make arrangements to travel. Once the bride has an approximate date in mind, she can start seeing what types of venues are available in that time frame.
The Type of Wedding Venue
There are many different kinds of wedding venues in Glasgow and deciding which type of venue is right for a particular bride can help immensely in the planning process. Once this decision is made, other parts of the planning process will naturally become easier. For example, if a bride is set on getting married in a garden in front of a castle, the wedding is likely to take place in the summer months. A bride who prefers to have a small wedding at her family church might have to be more flexible on the timing, depending on what is on the church's calendar.
The Size of The Wedding
Whether a bride and groom will be welcoming a small group for an intimate celebration or hundreds of friends and family makes a big difference in all aspects of the wedding, including:
Venues that can accommodate the group size.
The total cost of the wedding celebration.
The Number of flowers, tablecloths, candles and other decorations needed.
Deciding to have a larger wedding impacts the overall budget of the wedding, and can require the bride and groom to cut back on some of the extra items they want, like a well-known DJ, photo booth or extravagant food on the menu. Each guest on the list contributes to the overall cost, so the bride and groom may have to make some hard decisions about whom to send invitations to and whom to leave out.
These decisions might be hard to make, but once they are done, they will make the entire process simpler and less stressful for both the bride and groom. Wedding planning can be a very involved process that the couple might find hard, but with some patience and research, it can result in the wedding of their dreams.