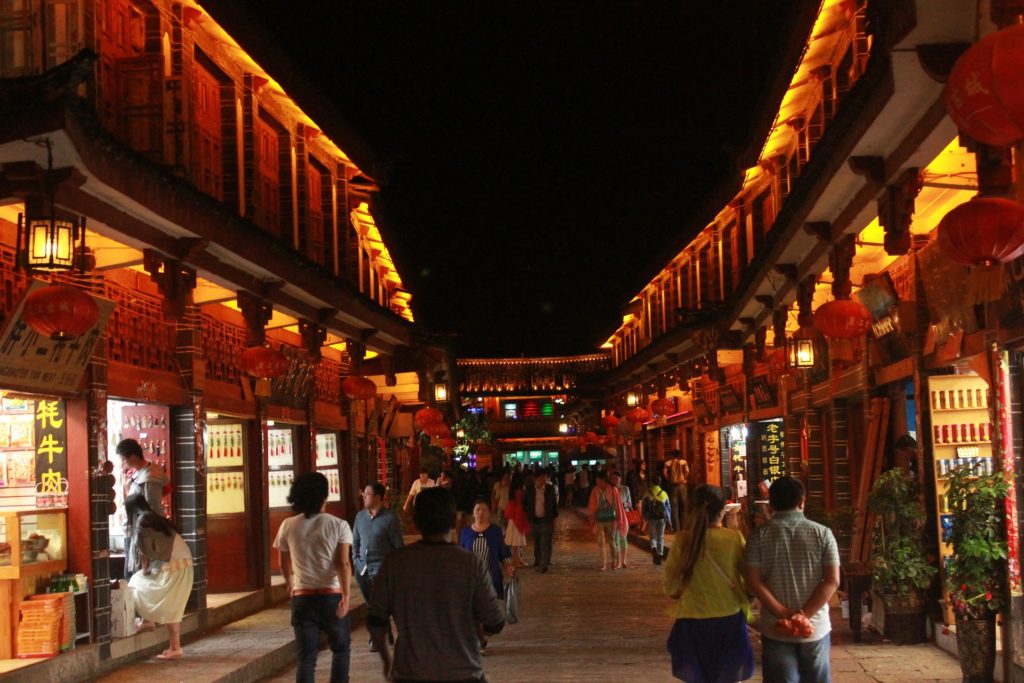 Source: Xiao617li on Pixabay
China is probably one of the most beautiful and unique countries in the world, with a seemingly bustling east coast and a very wide open, sparsely inhabited western portion. With bustling cities like Beijing, Xi'an, Chengdu and Lijiang to name but a few, China is awash with gorgeous places to visit and things to experience. Whatever your travelling style may be, China will welcome you and allow you to explore its vast countryside however you like. Sound like a plan? Check out this list of great stops to make on any China adventure before you book a cheap flight to Beijing, Xi'an or Lijiang to start your holiday in one of the most exciting countries on earth. 
Lijiang
Dayan Old Town, also known as Lijiang Old Town became a designated a UNESCO World Heritage Site in 1997. The Old Town covers a fairly large area, perfect for exploring and houses some of the most impressive examples of Naxi culture, tradition, dress and architecture in the region. The main square is home to dancing, music, singing and other artistic displays of Naxi culture at various times of day, an enjoyable experience for people of all ages. Dyan is also popular for night time strolls, when the narrow waterways that line the area are lit, creating an atmospheric reflection of bright ripples on dark water. 
Lijiang's countryside is a great place to head if you want to experience some traditional hill tribe culture, such as from the Naxi people who are known for their embroidery. Being a popular area in Yunnan, the surrounding countryside is awash with beautiful scenic routes to take and natural wonders to see, such as the impressive Black Dragon Pool, a small lake not far from the Lijiang old town where you can stroll around the park area, drink tea in quaint, traditional tea houses or just sit back and admire the mountain scenery. 
Shanghai
Shanghai is probably one of the most unique and interesting cities in China. With space-age and technologically advanced modern amenities, somehow perfectly interspersed with some of the most traditional Buddhist temples and tea houses, Shanghai is easily one of the most visited cities in the country. With impressive views of its futuristic skyline from the bay area known as 'The Bund', Shanghai boasts a clear collection of both contrasts of culture but also a superior blending of both past and present. Zhu Jia Jiao is a really interesting day trip out of the city, only a short drive away. Known as an ancient water town with its intertwining canals and waterways, Zhu Jia Jiao is a great example of how the area's residents of yesteryear managed to trade and do business without vehicles. Today, the towns canals are lined with shops and restaurants offering some of the areas most delicious dishes and drinks.
Xi'an
Having been the reigning capital of emperors such as  Zhou, Qin, Han, and Sui, over the course of a number of centuries, the city of Xi'an became the site of some of China's most prominent culture such as music, poetry and politics. More than seventy rulers called Xi'an their capital, as well as their home, and as a result, the city was a hotbed for various growth that created a centre of culture for China. Xi'an's prominence as a capital city meant that it has seen a whole host of different exchanges of culture and trade throughout its history, not just from other parts of China, but from other parts of the world as well. As the most easterly part of the Silk Road, Xi'an has enjoyed many different ideas, traditions, religions and products as through its city, helping to drive the Xi'an economy from its very early inception. The result is a beautiful, historically rich city with a plethora of comfortable tourist facilities that bring people not just from other parts of China or Asia, but from all over the world annually to experience all the city has to offer. 
Whatever your fancy, China has a little something for everyone. Whether you're into cosmopolitan shopping in the likes of Shanghai, you want to explore the knock off markets of Hong Kong, or challenge yourself in Tibet's Himalayas, China has it seriously going on. Don't take it from us though – check out China for yourself. Our bet is that you will be pleasantly surprised at just how insanely vast, unique and welcoming it can be.